*Fuel Tank Patch on a 4 Wheeler*


By: DFW
20 January 2007

This is the method I have used with success it is a simple process. It takes a small amount of time about 30min start to finish.

Supplies needed two tubes (one package) of J&B KWIK

Spray paint your preference

One empty fuel can

Sandpaper or wire brush

One Popsicle stick

First I disconnected the battery. Second I drained the tank of all gas. Third I drained carburetor.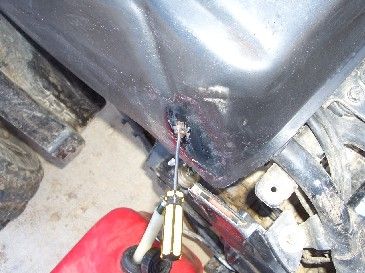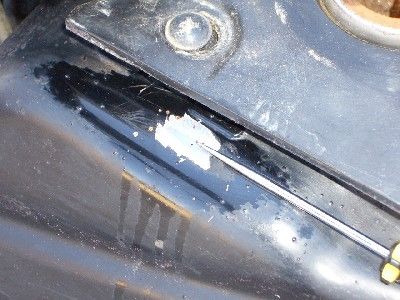 Fourth I prepped the holes with the wire brush.
Fifth I mixed equal parts J&B KWIK together. And then spread it smooth over the hole with a Popsicle stick.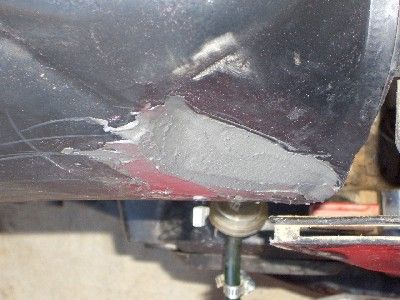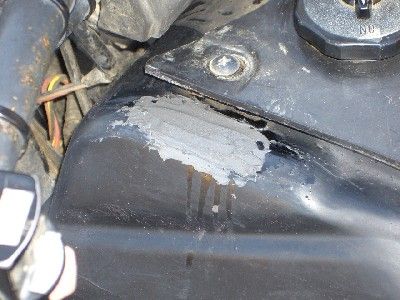 Then spray your favorite color and let dry.
DFW
---
www.alpharubicon.com
All materials at this site not otherwise credited are Copyright © 1996 - 2007 Trip Williams. All rights reserved. May be reproduced for personal use only. Use of any material contained herein is subject to stated terms or written permission.