*Reese Hitch Winch*
By Jaden
27 June 2004
We have a rope winch at work and we decided to make it mountable to the Reese hitch on the truck. This way the winch & operator can be well away from the tower. After hunting around most of the morning we finally came up with a piece of square stock that's 2' long and 2x2" square and 3/8" thick. This was needed to go into the Reese receiver. Then we used a piece of ˝" flat plate to mount the winch to. I welded the plate to the square stock. That baby AIN'T coming apart.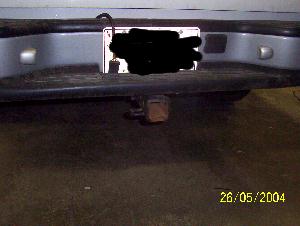 Receiver
The winch bolts to the flat plate. The winch can be removed and the flat plate now becomes a small workbench. We're going design something so that we can put a vise on there too. Anyway…..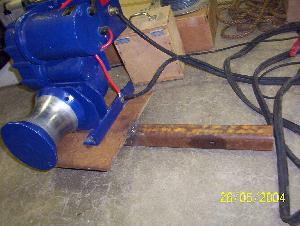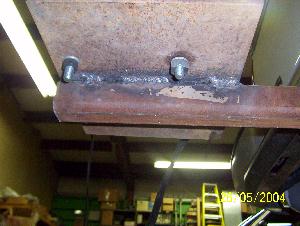 She's welded on in good shape.
I could see the heat marks on the top of the plate so I know there was good heat penetration and I got a good weld.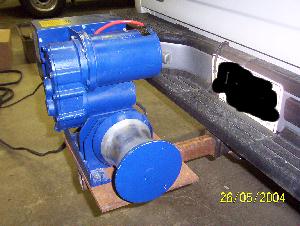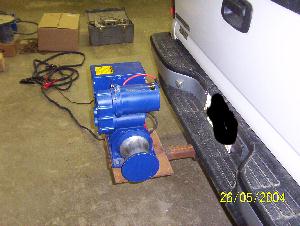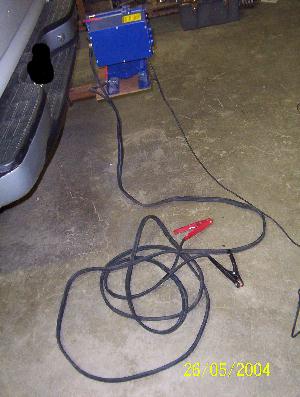 The power cables run up and clip onto the battery posts.
You can design something like this on your BOV with a cable winch. Reese hitches are great.
Jaden
---
www.alpharubicon.com
All materials at this site not otherwise credited are Copyright (c) 1996-2004 Trip Williams. All rights reserved. May be reproduced for personal use only. Use of any material contained herein is subject to stated terms or written permission.