*Rugged Comms Box*
By: TexasOk
27 February 2018
I have multiple compact radios stored in 50 caliber ammo cans. There are articles showing how to line the ammo can with a foam sleeping pad made for camping, so no detail photos other than the basics in this article.
You will need a foam pad, straight edge square, utility knife and a scrap of plywood or something to cut on so you do not damage a good counter top work surface.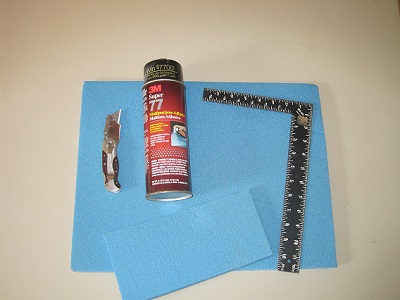 I have found the easy way is to start is by cutting a piece to fit in the bottom of the ammo can. Use the 3M Super 77 multipurpose spray adhesive to attach it first. Followed by the sides, you want the foam just below flush on the sides and ends so that it will not interfer with the lid.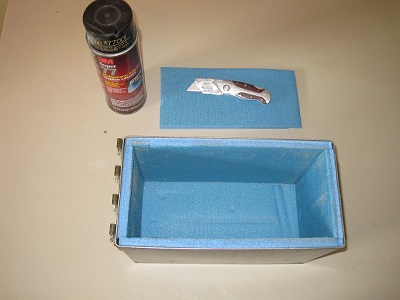 In this project I am going to protect a Midland Micro GMRS radio. A license is required to operate this radio but its a fairly easy process to get a 5 year license by filling out a form with the FCC and paying a nominal fee. This unit has 15 channels and will monitor the NOAA weather channels.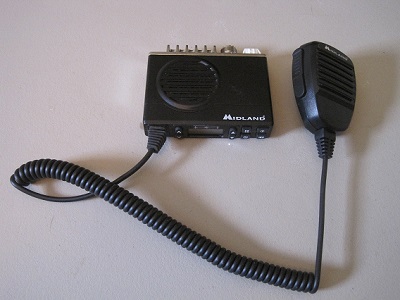 The unit comes with a quick detach mounting bracket so I made a small open ended box out of some scrap 1" x 2" and 3/8" plywood. A couple of wood screws and its good to go.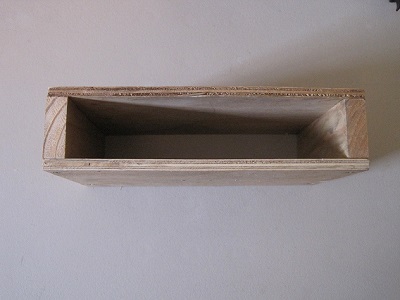 You want to make it about 1/2" shorter to allow the final top piece of foam a place to sit flush with the sides of your ammo can.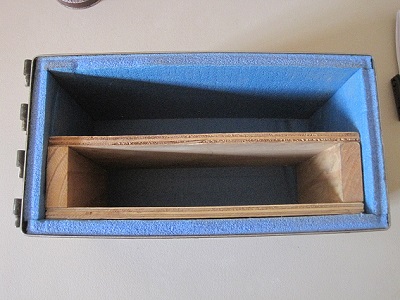 Mount the bracket to the box as shown.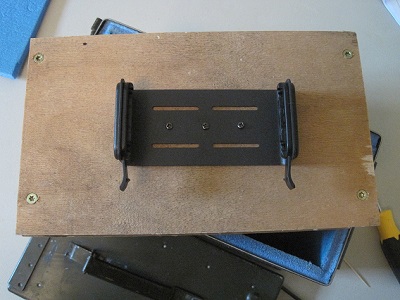 Slide the radio in place and drop it in the box.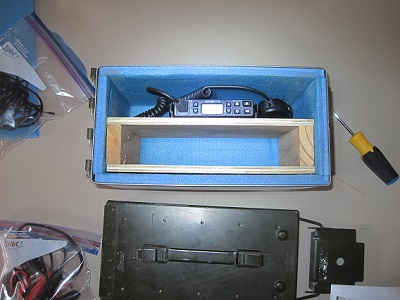 The radio comes with a 6 1/2" magnetic antenna with about 19 feet of coax cable. You can use the lid of the ammo can to attach your antenna to while in use.
The power cable comes with a standard cigerette lighter plug so I added a heavy duty battery adapter with clamps to be able to use portable batterys. You could also adapt it to use other 12 volt power connectors.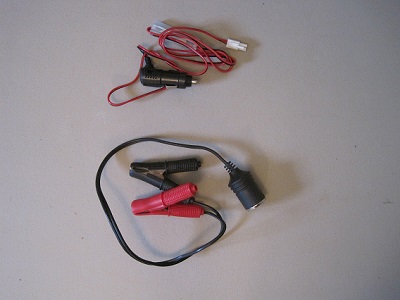 The antenna and coax will fit in a 1 quart ziplock bag and the power adapter, powercable, and instruction manual with fit in another 1 quart ziplock bag that will store below the radio with room to spare.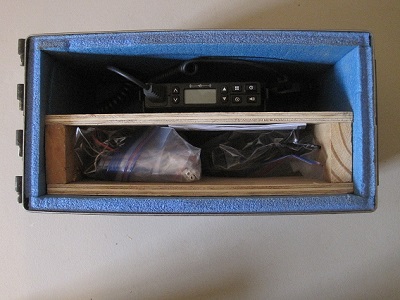 If you have concerns about an EMP attack or CME event you can go ahead and sand the entire lip of the ammo can to bare metal to remove the paint and use several layers of aluminum foil to line the lid of the box.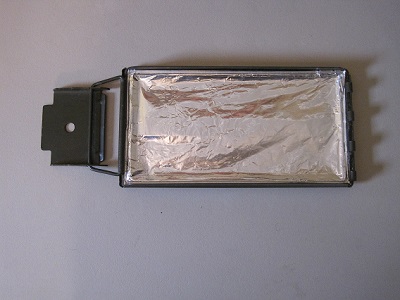 The last piece of foam just slips into place to keep loose items from contacting the lid and also prevent damaging the aluminum foil in the lid.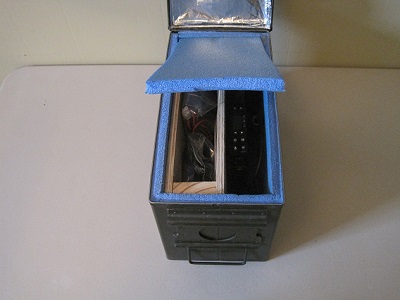 You can adapt this project to fit many different radio's by using a different size ammo can to fit your needs.
TexasOk
---
This Article Was Proudly Formatted For The AlphaRubicon Website By: wmerrin



www.alpharubicon.com
All materials at this site not otherwise credited are Copyright &copy 1996 - 2018 Trip Williams. All rights reserved. May be reproduced for personal use only. Use of any material contained herein is subject to stated terms or written permission.