*Paint Can Faraday Cage*
By: TooshieGalore
29 June 2017
I don't have a lot of storage space, so for me, several small containers work better than a large one.
When I wanted a Faraday container, for small items and electronics, I found an empty 1-gallon paint can was perfect. Buy them new at Lowe's in the paint dept for less than $5. They are good metal with a handle. It's also watertight.
To insulate contents from the metal of the Faraday cage, I cut up a thick Amazon cardboard box to line the bottom and inside of the paint can. I added electrical tape at the joints to keep everything snug.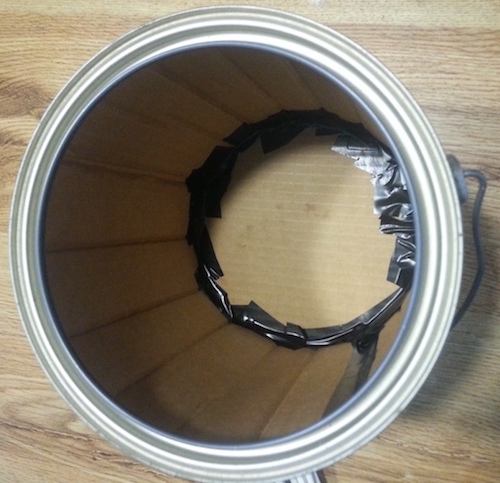 Then fill with goodies and add a moisture absorber. I use a bit of rice.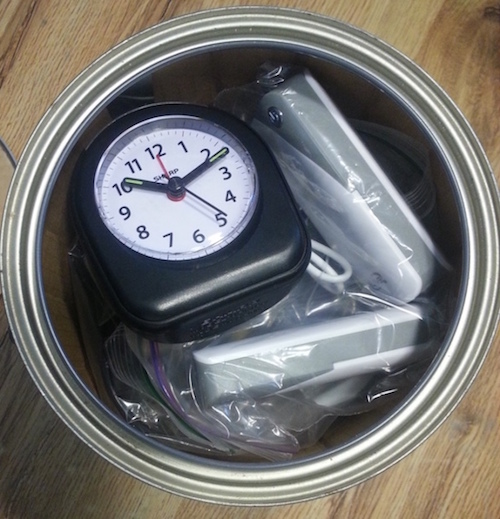 To protect contents from the metal top, I traced the lid and cut out cardboard then made a slit to the center. This made a sort of dome that allowed me to insert the circular section. Secure the paint can top.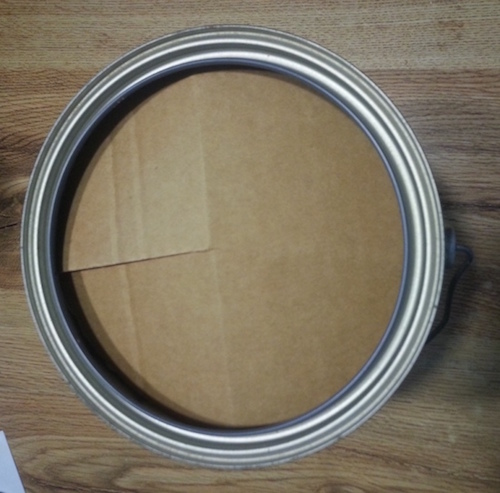 Laminate an inventory list with packing tape to the side and label the can.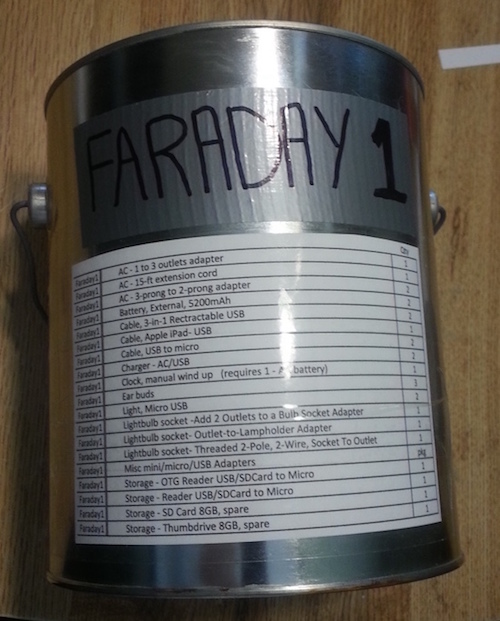 You end up with a small, tidy, Faraday container that stores easily.
TooshieGalore
---
This Article Was Proudly Formatted For The AlphaRubicon Website By: wmerrin



www.alpharubicon.com
All materials at this site not otherwise credited are Copyright &copy 1996 - 2017 Trip Williams. All rights reserved. May be reproduced for personal use only. Use of any material contained herein is subject to stated terms or written permission.