*Kenwood TR-7950 Microphone Pinout*


By: Jaden
13 November 2005 I looked through the internet for a microphone pinout for this Kenwood I was given. The wires had been yanked from the mic connector. All the sites I found wanted $$. Well the heck with it. I figured it out on my own. So here you go.

Itís a 6 pin connector, but only 5 are used. The pins are labeled on the side that plugs into the radio. This is with the Dynamic mobile mic with a 500 Ohm Impedance.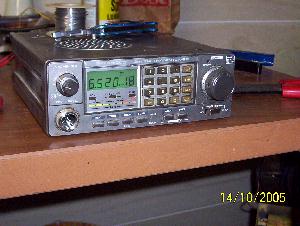 Pin #1= White (Mic)
Pin #2= Black (PTT)
Pin #3= Blue (Memory down button)
Pin #4= Red (Memory up button)
Pin #5= EMPTY
Pin #6= Ground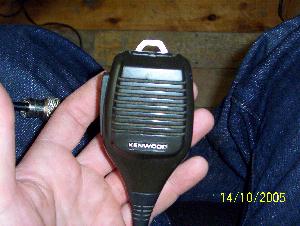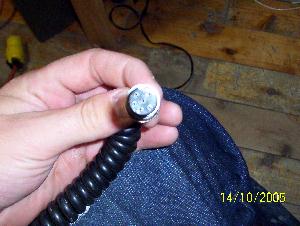 I actually like this old radio. Itís pushing a full 45 watts on HI. I did a simplex QSO and it sounded good both ways. Now if I can figure out how to get the PL tones in itÖhmmm.
There you have it.
73ís
Jaden
---
www.alpharubicon.com
All materials at this site not otherwise credited are Copyright © 1996 - 2005 Trip Williams. All rights reserved. May be reproduced for personal use only. Use of any material contained herein is subject to stated terms or written permission.