*Quick & Easy Ham Radio Mount*
By: TexasOk
31 July 2017
Here is a quick way to mount a Ham radio inside a vehicle if yours has the various cubby hole storage areas in the dash.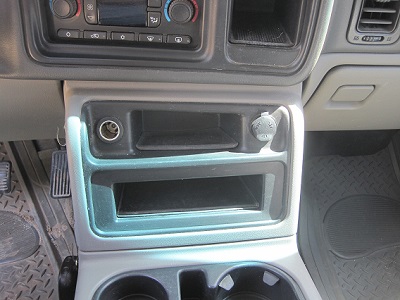 Cut a piece of 2"x6" wood to size and paint it. Screw the faceplate mount to it.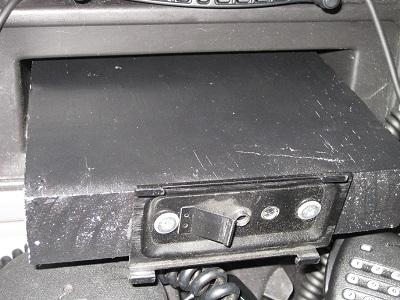 Attach the radio to the faceplate.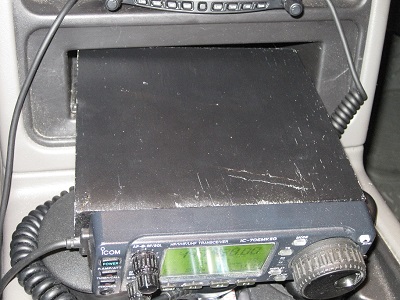 In this demo I am using a Icom 706MKIIg and a Yaseu 8800r.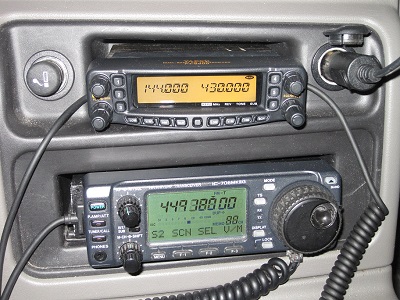 Here is a Kenwood D700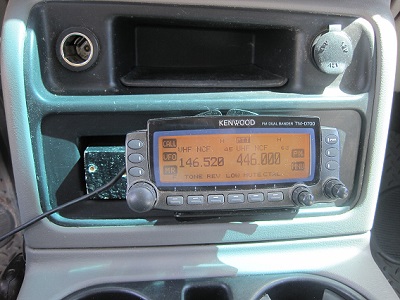 All of these radios have remote mount face plates. This allows you to install the bulk of the radio under a seat or in the cargo area out of the way with the use of an optional kit designed for that radio.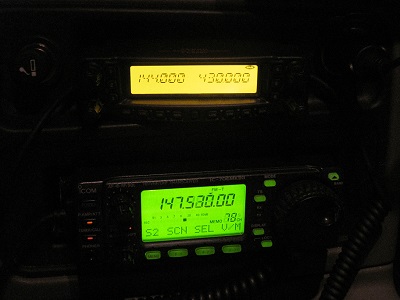 Microphone hangers can be mounted with 3m double side tape, plug your power wires into the vehicle fuse block and throw a magnetic antenna on the roof.
Program your radio to local repeaters and others if you travel.
Tune in on the world around you and enjoy the hobby.
TexasOk
---
This Article Was Proudly Formatted For The AlphaRubicon Website By: wemrrin



www.alpharubicon.com
All materials at this site not otherwise credited are Copyright &copy 1996 - 2017 Trip Williams. All rights reserved. May be reproduced for personal use only. Use of any material contained herein is subject to stated terms or written permission.