*Product Review - Sony Digital Camera*


By: Scout
10-15-02

Introduction

We recently decided to upgrade our photographic capabilities and purchase a digital camera. This was not an easy decision, and required a significant amount of research and discussion. There are many hundreds of digital cameras available to the consumer, and each of them has a multitude of different options, features, accessories, and price tags. A review of all of the digital cameras and options available would be impossible in a short article such as this. Just know that you can pay as little or as much as you want to for a digital camera and, accordingly, you will get as few or as many features as you are willing to pay for. The bottom line is research what is available out there, decide why you want a digital camera and what you plan to use it for, and buy what will work for you.

The Camera

Our situation and research led us to the Sony MVC-FD100, also known as the FD Mavica. This is what I considered a mid-priced digital camera, priced at $375 out the door at your local survivalist headquarters…Wal-Mart.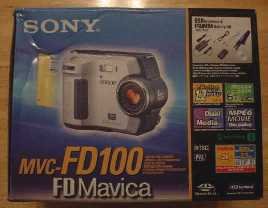 This digital camera includes all of the basic functions you would expect, as well as numerous advanced features. It is a 1.2 mega pixel camera that uses both floppy disks and memory sticks to save images, or you can download them directly to your computer via the included USB connection kit. It is powered by a lithium ion battery pack, which is supposed to last between 70 and 100 minutes depending on the various options and recording modes used. You must charge the battery pack in the camera, and this is accomplished with the supplied AC to DC power pack and cords (which will also power the camera in the absence of a battery pack). A separate charger and battery packs are available as accessories. Some of the included basic features that you would expect to see include a flash with redeye reduction, tripod mounting point, lens cap, neck strap, combination optical/digital zoom, and self-timer, just to name a few. It will take still images, as well as MPEG video footage (video only - no audio capability), and has numerous photo effects (black and white, negative, etc.) built in. There is a backlit LCD screen on the back of the unit, which provides a view of what the camera is pointed at, as well as an on-screen menu and the ability to review saved images and video files. The on-screen menu allows you to adjust absolutely every option you can think of, and is very easy to use. I won't even try to go into the number and types of accessories available in this introductory article - let's just say that there are a few.
The Photos
Before I wrap this up, here are just a few photos that I have taken while trying to learn to use all of the features that this camera has to offer…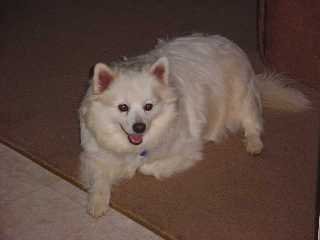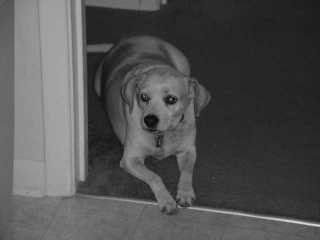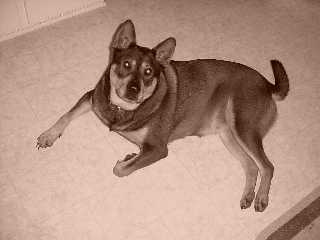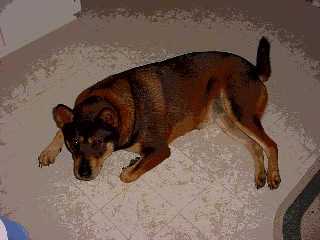 Conclusion
My initial impression of the Sony MVC-FD100 is very, very good. It has the features that we wanted (and then some), is a quality-built product, and its performance is impeccable thus far. I am very impressed at the quality of the photos and the ease of operation of this camera. I believe it will fit the bill, so to speak, for our needs, and as we put it to the test in the coming months, I will update this product review accordingly.
Scout
---
All materials at this site not otherwise credited are Copyright © 1996 - 2002 Trip Williams. All rights reserved. May be reproduced for personal use only. Use of any material contained herein is subject to stated terms or written permission.