*Field Day Antenna Tripod*
By: TexasOk
30 May 2018
Here is my quick and easy portable antenna tripod built using a old Orbit Lawn Sprinkler Tripod.
The tripod measured 24" long and about 5" in diameter in storage mode. When extended it stands 4' tall with a 4' circular footprint.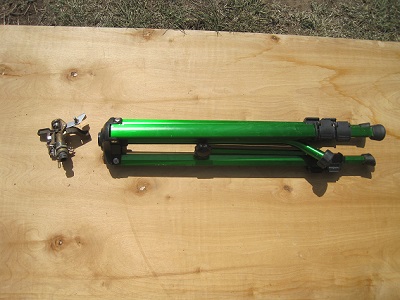 I removed the sprinkler head and found that it was 1/2" pipe thread so I installed a EMT (Electrical Metalic Tubing) Set Screw Connector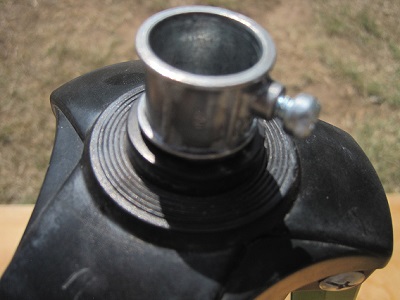 Then took a 10' length of EMT conduct and cut it in half to make it more compact. You can cut it whatever length that works best for you. If you want to use both sections on your antenna use a EMT Set screw coupling to join the 2 sections together.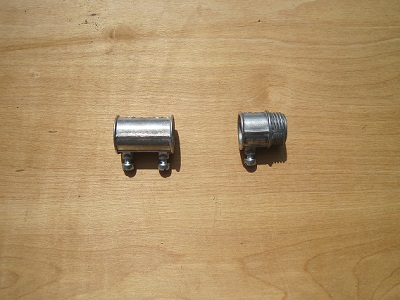 Attach your favorite portable dual band antenna and your ready to go. Tent stakes can be used to anchor the tripod in case of high wind conditions.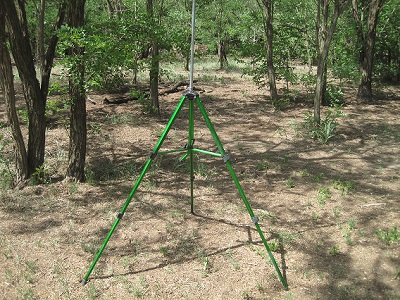 73's
TexasOk
---
This Article Was Proudly Formatted For The AlphaRubicon Website By: wmerrin



www.alpharubicon.com
All materials at this site not otherwise credited are Copyright &copy 1996 - 2018 Trip Williams. All rights reserved. May be reproduced for personal use only. Use of any material contained herein is subject to stated terms or written permission.