*Why YOU Need a Ham License*


By: Trooper
25 January 2004

The church we attend starts on Sundays at 0830. We are usually finished before 10 AM. We like it that way because it gives us time to worship and then enjoy the rest of the day. Every Sunday morning after church, we go to breakfast at a local restaurant. It started snowing around 0900 and was really coming down heavy as we drove to the restaurant at 0930. The roads were getting pretty bad.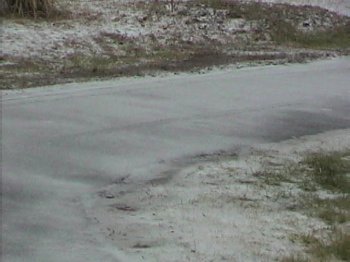 We live in the sticks and cell phone coverage is in and out in some places. I had flipped on the HAM radio and was listening to the SKYWARN net on the local repeater when about a hundred yards in front of me an oncoming car lost it and hit a truck head-on. I got stopped before hitting them. We were lucky as it could have been us.
Things hadn't even settled down before I had a flare out and was checking on the driver of the car. She had a head wound, was bleeding profusely and was very disoriented. The driver of the truck was shaken up but OK. My wife was calling 911 on the phone as I broke out the med kit I carry and began to try to stop the bleeding on the driver's head. She (my wife) shouted at me that she couldn't get through---no signal available. No sweat. I gave the gauze bandage to the lady and told her to press hard, then jogged back to the truck. I picked up the mike and said, "W**** break for emergency traffic. Vehicle collision with injury, Hwy 49 South at Billy Walker Road. Two vehicles involved, one injury, negative fire. Need police and EMS ASAP."
Less than a minute after that transmission came the reply, "EMS dispatched and enroute to your location. Highway Patrol has also been contacted." Within five minutes the cops and EMS were on scene and loading up the injured woman. We left for some hot coffe, eggs and bacon.
The point is, one method of commo failed, but I had another. Without HAM radio we would have been dependent on someone to happen along---no telling when---and then hope that they had a cell phone and could get a signal. It costs just a few dollars and a small investment of time to get that Technician license. If you don't have it---get it.
HAM Radio---Don't leave home without it.
73
Trooper
---
www.alpharubicon.com
All materials at this site not otherwise credited are Copyright © 1996 - 2004 Trip Williams. All rights reserved. May be reproduced for personal use only. Use of any material contained herein is subject to stated terms or written permission.