*Grandson's Book Shelves*
By: Pistolshooter
29 April 2018
My wife wanted to make 2 book shelves out of reclaimed wood. One of my sons brought her 3 pallets. She had seen a picture in some magazine and really liked it.
The cost was almost nothing. The pallets were free, and I only used 12 - 1 1/4" wood screws that I already had. I took 2 slats off another pallet for the bottom. The nails that were in the pallets slats for the 3 original slats are still there, and the screw nails really hold good. (I like to have never removed the other 2 slats. Had to use a Sawzall to cut the screw nails). All I need to purchase is some wood glue. The glue that I had, kinda dried up on me. My wife is happy at the way it looks, so I am happy.
The front is 6" high, the back is 9" high, and it is 5" wide. I still have a little sanding to do, and some wood glue to insure everything is solid. She wants it to look rough which it is. My grandsons bed frame is made from reclaimed 5" diameter Cedar fence post and old barn slats for the head board.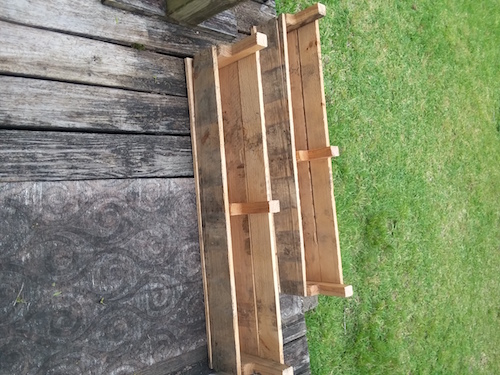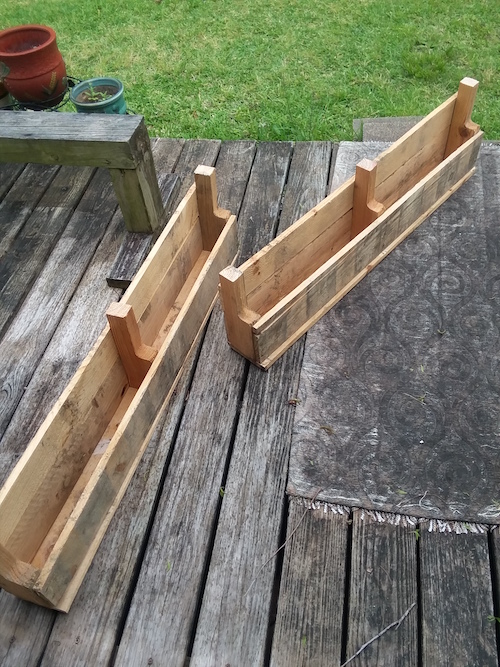 Contrary to what they look like in the picture, they are the same size, 44 "long. I am not sure yet how I will hang it on his wall. I was thinking about 3 small eye rings screwed into the tops at a slight angle. That would divide the weight equally. I will take some thick material and glue to the back in places, so it will not scratch the wall.
He will be 3 this coming weekend and thinks that he really likes things like this. He has stacks of gun magazines and will spend hours (literally) reading them. Well looking at the pictures. Last time we were there, he would bring me a magazine and say "Papa, I want you to get me this pow pow, and this pow pow". Of course, I would always say yes, and tell him when you get a little older. And I will. I would never tell him a lie.
If you are not in the rough look, they could be painted, varnished, or stained to suit your taste.
Pistolshooter
---
This Article Was Proudly Formatted For The AlphaRubicon Website By: wmerrin



www.alpharubicon.com
All materials at this site not otherwise credited are Copyright &copy 1996 - 2018 Trip Williams. All rights reserved. May be reproduced for personal use only. Use of any material contained herein is subject to stated terms or written permission.