*Breakfast with Augason Farms # 2*


By: AlasKen
21 September 2013

I posted an article on using my Augason Farm's dehydrated food to prepare a breakfast entirely with food requiring no refrigeration. Overall the eggs were a C as they were too dense and didn't feel like real eggs. I mixed them according to the directions on the can which was a 1 to 1 ratio. I decided to try again. I also dehydrated potatoes and peppers. This time I didn't confine myself to non-refrigerated food as I wanted some ham, green chili, and mushroom omelets.

First thing I started hydrating the peppers and potatoes. Last time, I waited too long and didn't give them enough time. This time I poured the near boiling water to cover and hydrated them over 20 minutes. Much better. I also dehydrated some pepper by themselves in order to use in an omelet.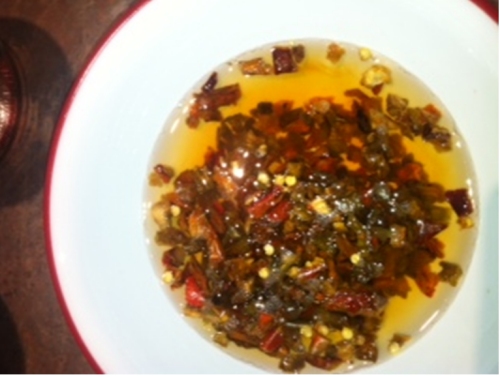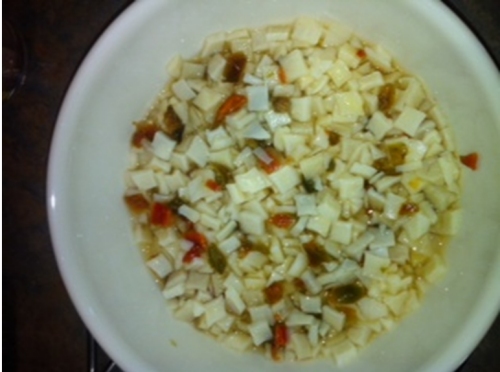 While they were hydrating, I started the eggs. I took 4 Tbl of mix in order to create a 2 egg omelet and added 7 Tbl water. I went with a 1 part mix with 2 parts water to simulate the egg mixture, plus 1 Tbl of extra water as that is what I add to fresh eggs when making a 2 egg omelet. The mixture seemed slightly more liquid than a fresh egg mixture. Next time I will go with a straight 2 to 1 ratio.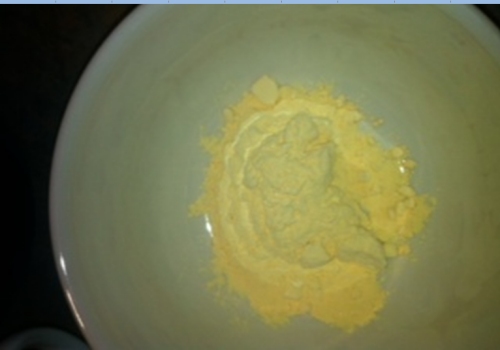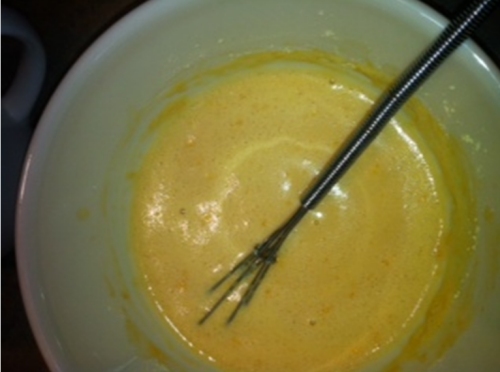 After mixing the eggs up, I let them sit while getting the peppers, ham and mushrooms ready. I put the omelet ingredients on the pan to give them a quick sauté before pouring in the egg mixture.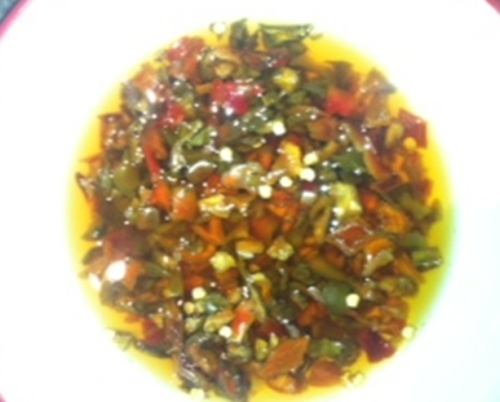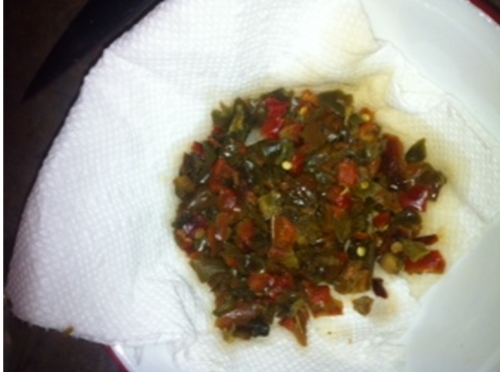 I drained the peppers in a strainer, then in a paper towel, with a quick squeeze to get most of the water out. They looked and tasted like peppers.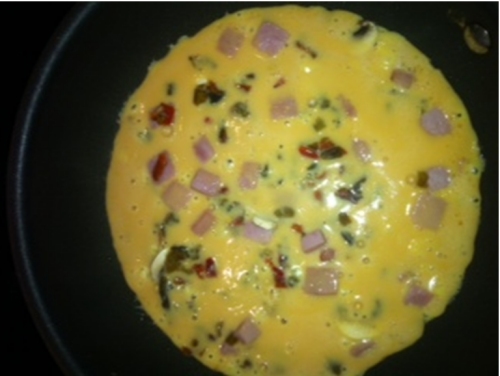 This is the egg mixture right after pouring it into the pan. You can see the edges start to bubble just like fresh eggs. This mixture worked much better than my first experiment.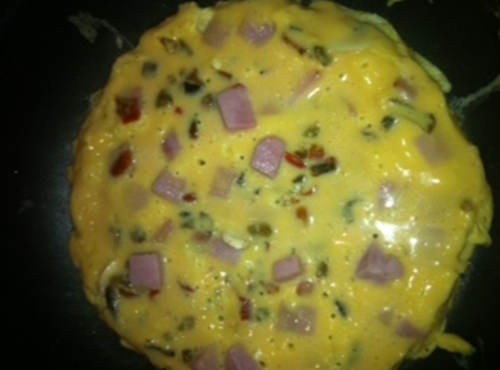 Here the eggs are just about ready to add the cheese and fold in half. Notice the eggs have puffed as I would expect. This is where the extra Tbl water played a part. I think the mixture was a little to "wet", as the egg didn't want to hold together while folding and tore instead. I was able to get it all folded over and finish cooking, but it wasn't as pretty as it should have been. It taste great though. If you didn't know, I don't think you would have been able to tell it was store fresh eggs. That will be my next test, trying to make omelets for the family without them seeing the dehydrated egg mixture and see if anyone says anything.
The potatoes came out the same as last time. My only complaint is that the dices are a little small for making breakfast potatoes. I like the shreds better as they make a true hash brown. The dices are kind of between a hash brown and a breakfast potato. Care must be taken not to overcook them as they get crunchy quickly.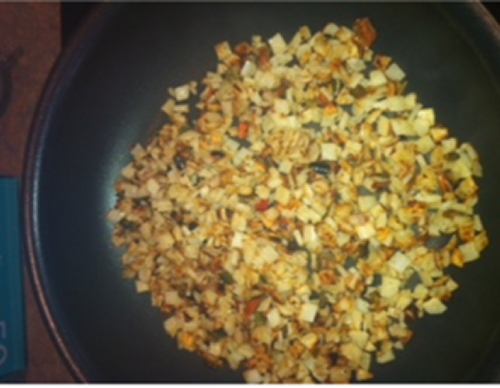 And now the finished product. As you can see the omelet didn't have a pretty fold, but it tasted darn good. I am giving this a B+. I think I can get to an A- next try. These experiments have been made using the Whole Egg product. Augason Farm's also has a Scrambled Egg mix that has some extra ingredients to make a scrambled egg. I believe some milk, perhaps salt. I have a can and will try them as well. This will be a staple I keep on hand for those times when I run out of fresh eggs.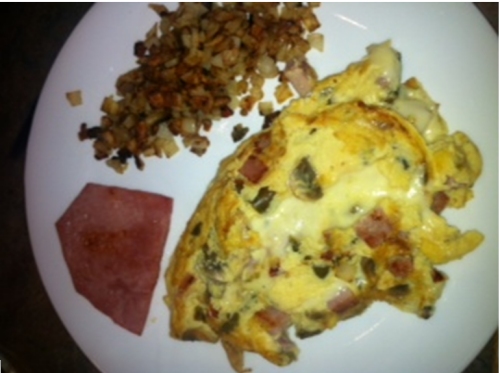 AlasKen
---
This Article Was Proudly Formatted For The AlphaRubicon Website By: Coffeehound



www.alpharubicon.com
All materials at this site not otherwise credited are Copyright &copy 1996 - 2013 Trip Williams. All rights reserved. May be reproduced for personal use only. Use of any material contained herein is subject to stated terms or written permission.