*Custom Bungie Ties*
By: TexasOk
29 June 2018
Here is a simple project made from 3/16" bungie cord salvaged from a rooftop cargo/luggage net that was retired due to multiple broken hooks. Ended up with approximately 200' of 3/16" bungie cord.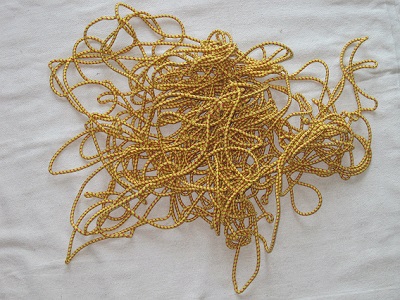 I took some red and blue 1/2" pex tubing left over from a plumbing project and cut into lengths of 2" and then drilled 2 3/16 holes 1/4" off center through one side only. Pex tubing also comes in white which can be painted different colors with spray paint rated for use on plastic.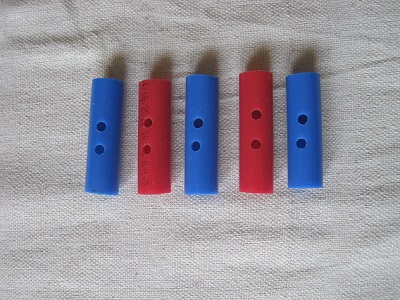 After some trial and error I found that the most useful lengths of bungie cord were 14" and 20". These can be made to whatever length you determine that works for you.
Push the bungie cord through the holes drilled in the pex tubing and out the ends as shown.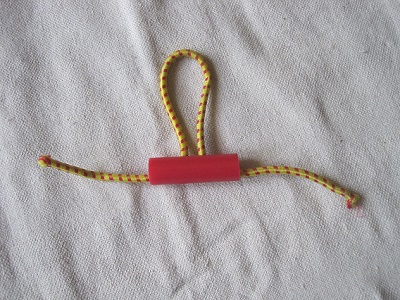 Tie knots on both ends. At this point you can put some glue on the end of the cord to keep it from fraying out.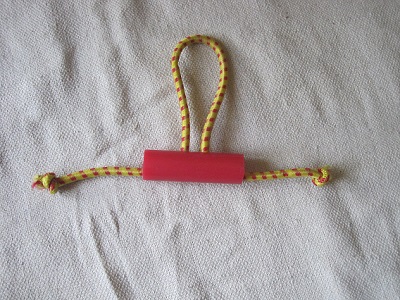 Pull the main loop tight so that both knots are now inside the tube which will provide protection.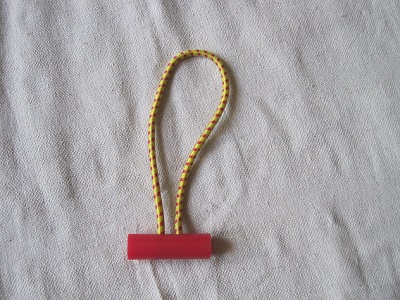 Make more than you think you will need because you will find many uses for the bungie ties.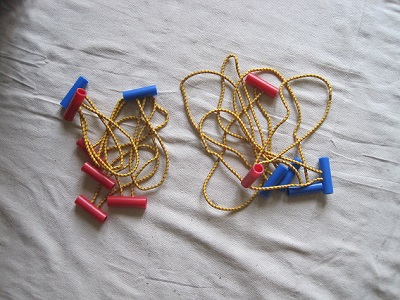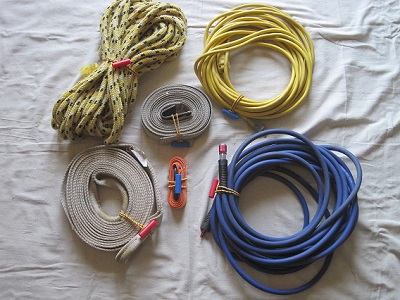 TexasOk
---
This Article Was Proudly Formatted For The AlphaRubicon Website By: wmerrin



www.alpharubicon.com
All materials at this site not otherwise credited are Copyright &copy 1996 - 2018 Trip Williams. All rights reserved. May be reproduced for personal use only. Use of any material contained herein is subject to stated terms or written permission.