*Container Gardening Part I: When Life Hands You Lemons*


By: Coyote
4 December 2007

After my recent move to an apartment in Tucson, I decided that this would be an ideal opportunity to learn container gardening. I've decided to write a series of articles about my experiences so others can learn from my inevitable mistakes.

My patio is approximately 4'x8', with 12' from floor to the balcony above it.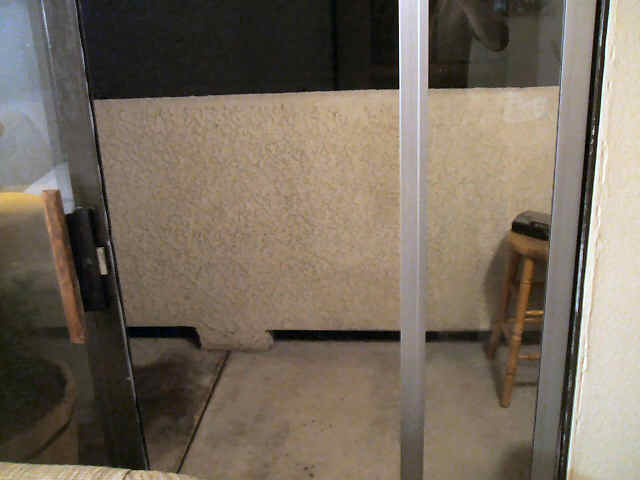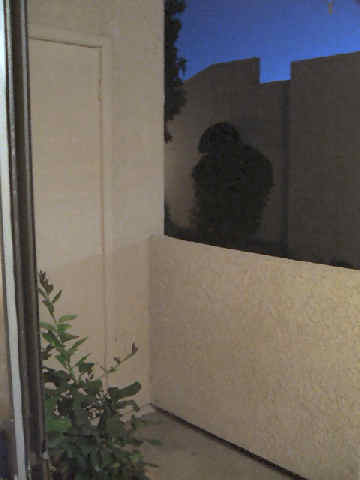 As a ground-floor apartment, I don't have to worry about a weight limit on the patio. Consequently I decided to start my garden with a drawf citrus tree. I chose a Lisbon lemon dwarf, with an estimated mature height of 10'. Because I'm growing it in a container, I will be able to transfer it to a greenhouse eventually.
Although lemons are generally more delicate than grapefruits or oranges, being under cover (even if outside) significantly decreases their chances of succumbing to frost.
I chose a wooden half-barrel container, predrilled with several holes in the bottom. The dimensions were 24" diameter x 15" tall. The folks at the nursery assured me this was as large a container as the tree would ever need. I also picked up a 17" octagonal wheeled container transport, which I placed under the container before filling the container with dirt.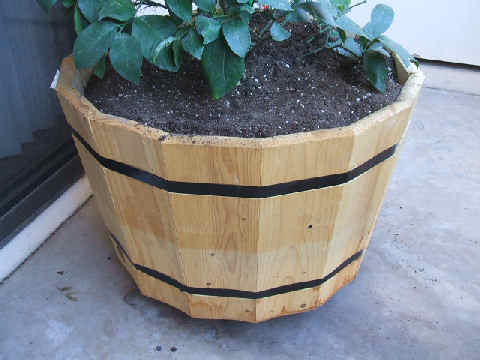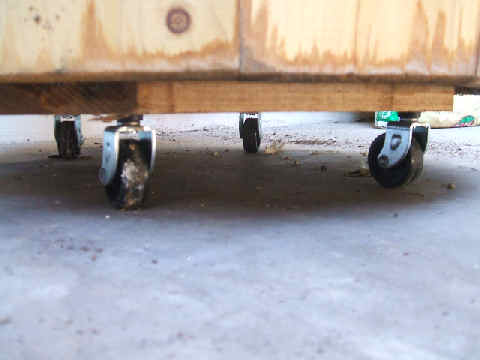 The dirt was standard organic potting soil, 2 bags of 1 cubic ft each. I used about 1.5 bags initially, putting a small amount on the floor of the container before putting in the rootball of the tree. After filling it, I watered the tree with about 2 gallons of water. A lot spilled out the side of the container, because the soil was so dry it couldn't prevent the water from passing before it was absorbed.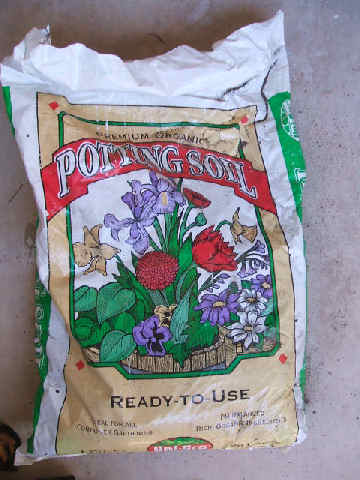 Within 3 days of daily 1-gallon waterings, the soil was soaking up all of the water, and had settled significantly in the pot. I added in the remaining half-bag of soil to cover the trees roots that were beginning to peek out at the top of the container.
I've continued to water the tree about 5 days a week at 1 gallon each time.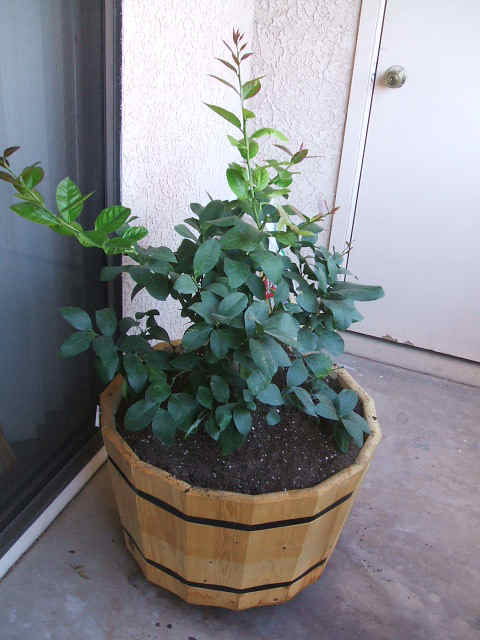 In the spring, I'll be adding fertilizer, but for right now, I crush and mix eggshells and coffee grounds into the soil a couple times a week.
So that's the start of my container garden. Next time -- Part II: Growing Greens!
Coyote
---
www.alpharubicon.com
All materials at this site not otherwise credited are Copyright © 1996 - 2007 Trip Williams. All rights reserved. May be reproduced for personal use only. Use of any material contained herein is subject to stated terms or written permission.