*Couch Raising*


By: Jaden & Fairplay
26 January 2008

Fairplay's couch needed to be raised up off the floor. He had a 6x6 beam and a brand new router. The idea was to router out the beam so that the couch legs would sit in down in the beam and not slide off. Measurements were taken and destruction began.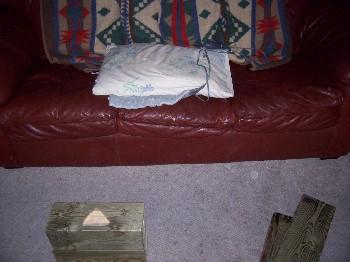 Fairplay has never used a router before and got his first shot at it today. For anybody who doesn't know Fairplay, he has one arm. So...one arm, never having used a router and gets his lesson on a piece of 6x6 pressure treated. He didn't do half bad. I'm impressed.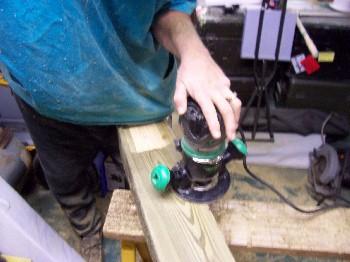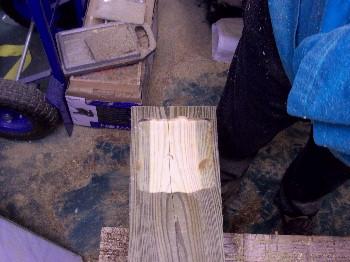 The end pieces were routered in to a square to match the legs and the two shorter pieces were routered in to a triangle to match the center legs. The indents are 1/2" deep.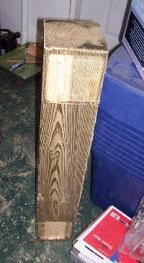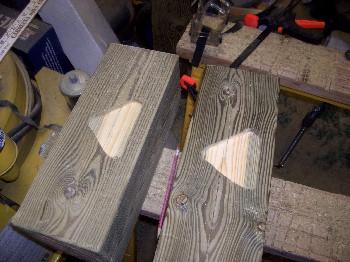 The couch is now 5.5" higher than it was and is stable. Sitting on it, rocking and trying to knock it over failed.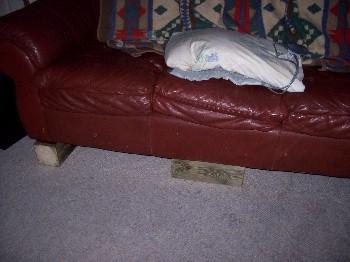 Jaden & Fairplay
---
www.alpharubicon.com
All materials at this site not otherwise credited are Copyright © 1996 - 2008 Trip Williams. All rights reserved. May be reproduced for personal use only. Use of any material contained herein is subject to stated terms or written permission.