*Cake Mix +1 Ingredient Emergency Desserts*
By: TooshieGalore
27 November 2015
When the lights go out, a little dessert makes everything better. These are one pan, quick and easy, cake-mix + one-ingredient-desserts. They will calm any child (young or old) and fix any sweet tooth during an emergency. They are good enough to eat without frosting so they really are just mix+1 ingredient.
If this is your first time making such a cake, I recommend the Angel Food and pineapple as your first – it's fail proof. Then experiment with what your family likes and add a few to your food storage. There are recipes all over the Internet. Search for "dump cake." Here are a few of my family's favorites:
Angel Food Cake Mix + 1 can Cherry Pie Filling OR Blueberry Pie Filling OR Apple Pie Filling. Puree the pie filling. Any fruit-based pie filling will do. (Pumpkin will fail!)

Angel Food + 20 oz crushed pineapple, OR peaches OR apricots, OR fruit cocktail, undrained, Puree fruit. Any soft fruit in the pantry will do but apples aren't my favorite.

Brownie Mix + 15 oz Black Beans. Don't drain beans. Puree or mash beans with a fork.

Brownie Mix + 12 oz Diet Coke

Carrot Cake Mix + 12 oz any Diet Soda (Ginger Ale is my favorite)

Chocolate Cake Mix + 15 oz Pumpkin Puree

Lemon Cake Mix + 12 oz Diet 7UP or Ginger Ale

Lemon Cake Mix + 15 oz Mandarin Orange Segments, undrained. Puree or mash oranges with a fork

Orange Cake Mix + 15 oz Mandarin Orange Segments, undrained. Puree oranges.

Orange Cake Mix + 12 oz Diet 7UP

Red Velvet Cake Mix + 12 oz any Diet Soda (Cherry coke is my fav)

Spice Cake Mix + 15 oz Pumpkin Puree ******YUMMMM******

Spice Cake Mix + 2 cups Applesauce (cinnamon applesauce is also yummy)

Strawberry Cake Mix + 12 oz Diet 7UP

Yellow Cake Mix + 15 oz Pumpkin Puree
Do NOT make cake mix according to instructions on the box. Lightly coat pan with cooking oil or spray. Dump in the +1 ingredient then spread cake mix on top. Mix well.
Disregard cooking time. Cook until golden brown, or when cake pulls away from pan sides or when an inserted toothpick comes out clean…whichever doneness-test works best in your circumstances.
Desserts may be cooked in a traditional oven, a Sun Oven, or a Crock-Pot (on low). Cooking times in traditional oven will be less than on the box.
NOTES: If it seems too dry, add a couple of tablespoons of water, juice or butter – whatever you have. Two ingredient cakes don't rise as much as regular cakes but they still taste well and have good texture. Regular soda (Coke, Ginger Ale, Mountain Dew, 7-UP, etc.) can replace diet soda. Cheap sodas work just as well and taste just as good as brands. Home-canned foods can be substituted for store bought. Add walnuts, pecans, almonds, coconut, spices or anything else you have on hand…"mix+1 ingredient" is just for the hard times. Also makes cupcakes.
Cakes are generally moist without the need for icing but some (like red velvet) benefit from adding ice cream or whipped topping if available. (IMHO)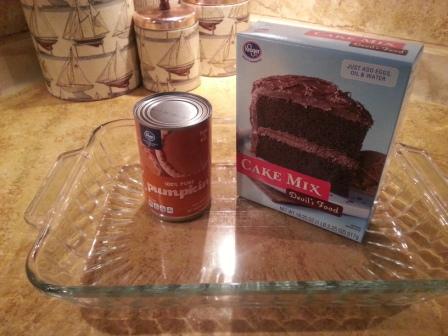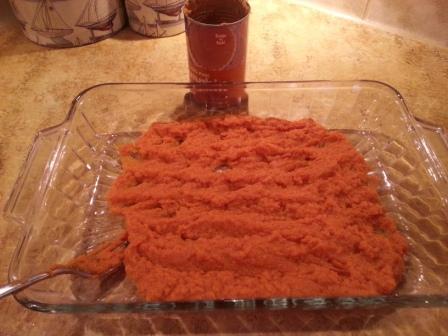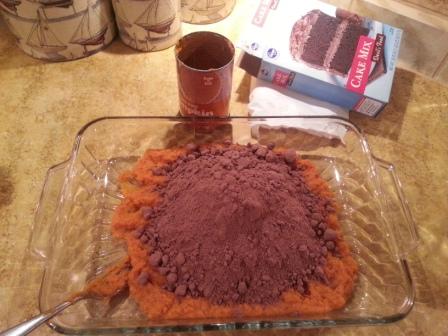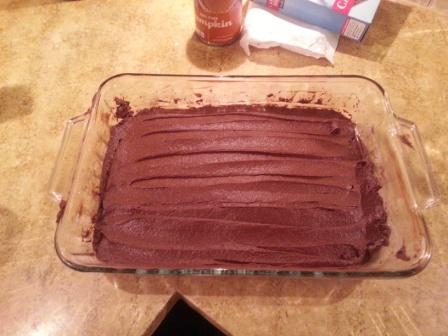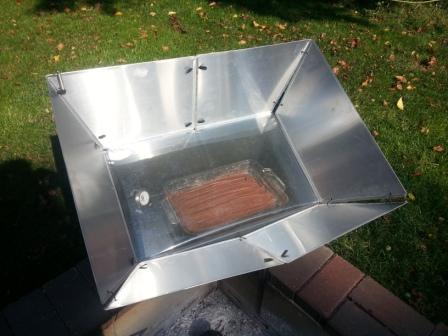 Buy cake mixes around the holidays, when they go on sale. After bringing the mix home from the grocery, freeze it for three days. This kills any possible flour bugs. Then open the box, cut off the instructions and trash the box. Next, open the mix bag and slide a vacuum seal bag over it. Now the mix bag has its open end on the bottom. This way, when you vacuum it, the mix doesn't get sucked up into the seal. I like to seal mixes so they lay mostly flat; thus stack easily into a plastic tote. I include box-instructions in the vacuum bag, just in case I want to make it the "regular way." I have cake mixes that are nine years old and still good.
TooshieGalore
---
This Article Was Proudly Formatted For The AlphaRubicon Website By: Coffeehound



www.alpharubicon.com
All materials at this site not otherwise credited are Copyright &copy 1996 - 2015 Trip Williams. All rights reserved. May be reproduced for personal use only. Use of any material contained herein is subject to stated terms or written permission.