*Florida Freeze Preps*


By: 2manytoyz
13 January 2014

Yeah, it sometimes gets cold here in central Florida. Freeze warning, just for tonight; it'll be in the 80s again by the weekend.

Most of my vegetation can take the short lived cold spell, but the young mango trees will die easily.

I made a simple teepee using three pieces of scrap wood and a tied wrap at the top.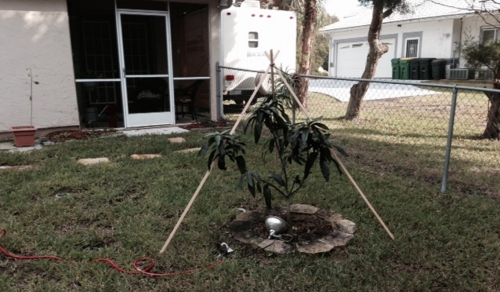 A cloth drop cloth was draped over the frame, and attached with clothes pins.
Inside each teepee is a 75W incandescent bulb. A CFL bulb produces so little heat; it doesn't protect the tree (FNV!).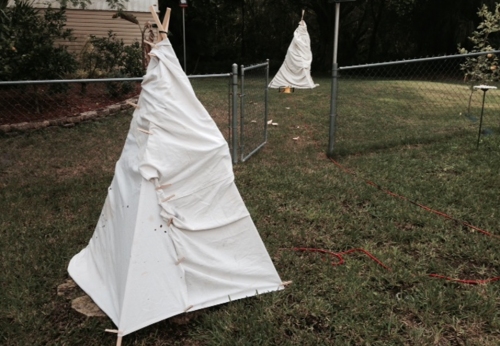 I'm using Christmas light controllers to turn the bulbs at dusk, off at dawn.
I still have a tomato plant producing maters, so I covered it too. I need to add a little more protection around the base, but you get the idea.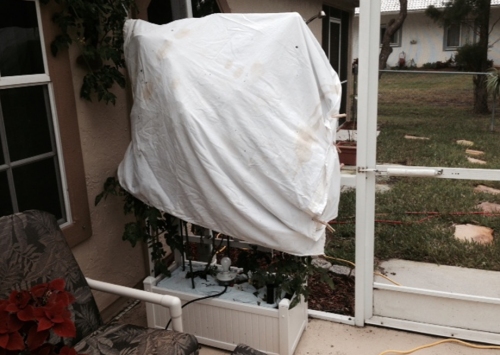 These were harvested this afternoon: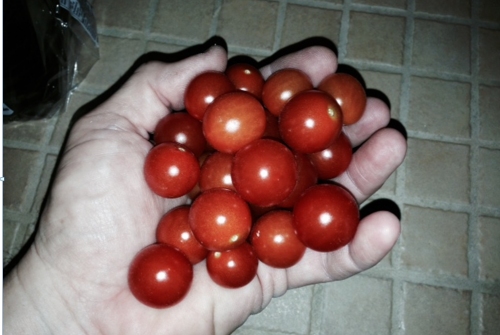 Hitting 32 degrees is BIG news here! LOL Long pants tomorrow, shorts & flip flops by Saturday.
2manytoyz
---
This Article Was Proudly Formatted For The AlphaRubicon Website By: Coffeehound



www.alpharubicon.com
All materials at this site not otherwise credited are Copyright &copy 1996 - 2014 Trip Williams. All rights reserved. May be reproduced for personal use only. Use of any material contained herein is subject to stated terms or written permission.