*Dehydrated and Freeze Dried Packaged Meal Review*
By: Garry
28 February 2019
Coffeehound and I moved to the country 15 years ago with a plan to avoid the stress of city living, eat clean healthy food that we raised, and become self sufficient.
We did it- we kept cows, pigs, chickens, and had a 6,000 sq ft garden- and then I broke. Critters and garden are gone, and while I hope to get back into growing food there's no certainty it will happen.....so we're now buying dehydrated food.
We've bought two brands: Mountain House and Peak, in #10 cans and pouches. This is a review of our journey so far....
We live in Canada, and bought here:
https://www.bridensolutions.ca/
They appear to know their food pretty well, and the prices are competitive for Canada.
So far, the Mountain House food is cheaper than the Peak for similar products, however the Peak foods (so far) are better looking and tasting than the Mountain House, and worth the extra $$ imho.
We also bought food from the LDS pantry. H/T to another Rubie for the idea, and for turning us on to the potato pearls (OMG tasty!!!). The whole buying experience was great- they don't sell meals, but they have great prices on beans, rice, wheat, etc- all in #10 cans and packaged in boxes for convenience. No push to hear about their religion, if you have the cash they want to help you out.
We tried out the Peak breakfast pouches today. We bought granola and breakfast hash.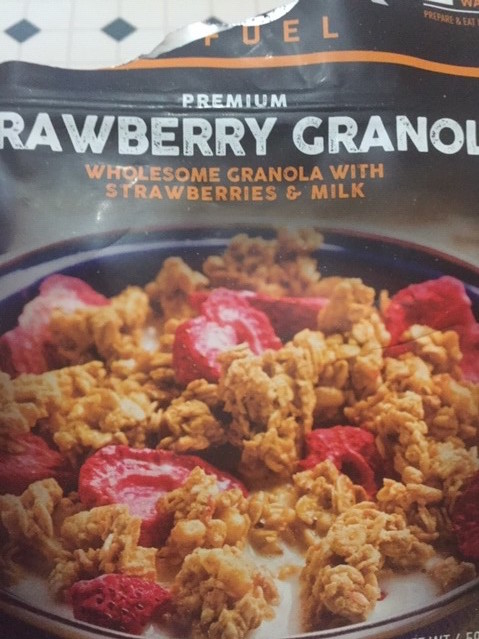 The Granola tasted ok at first bite, and towards the end tasted pretty good. We split a two-serving pouch, which gave us each a little over 1/2 a bowl each. The granola had strawberies and powdered milk in the pouch, so no need to add anything. We find that mixing the product in a bowl vice the pouch made it taste better.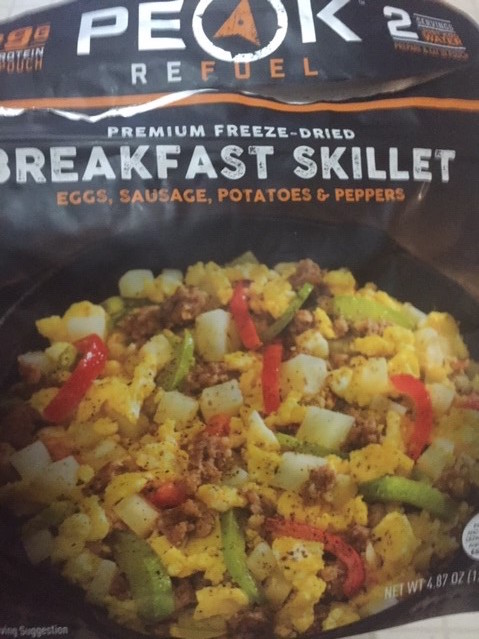 The breakfast skillet was awesome! Great taste, good smell and presentation, we again shared a two serving pouch. The serving covered most of two 9 inch plates, and was filling.
Overall, I'd much rather have my own food processed by us: however, we can't. I also find it difficult to store what we eat- I'm having trouble rotating and replenishing our stores. Dehydrated seemed like the best option- the 30 year shelf life should carry us to the end, and the meals average a little over three dollars a meal- pouches a little more at five dollars a meal. Well worth it considering our limitations.
The storage is a lot easier as well- no freezers, boxed, we just store and pretty much forget.
We bought mostly #10 cans for storage safety and price, but also keep a number of pouched meals for convenience while travelling.
Hope this helps someone....
Cheers-
Garry
www.alpharubicon.com
All materials at this site not otherwise credited are Copyright &copy 1996 - 2019 Trip Williams. All rights reserved. May be reproduced for personal use only. Use of any material contained herein is subject to stated terms or written permission.