*An Improved Lazysusan*
By: TooshieGalore
04 June 2015
I love how a lazysusan can make storage areas efficient in the garage, kitchen and craftroom. I hate that they don't have sides, which allows contents to fly off, after a robust swing. Plus, they cost way too much for the flimsy things they are.
I used 9" round baking pans. I don't bake often, thus they have been only an item to store. I also had a bag of marbles. I don't know why – must be left over from a long forgotten project.
I put the marbles in one pan and set the second pan on top of the marbles. The top pan rotates like a lazysusan and the sides keep everything on board even when rotated at Mach speed. Now my pans are out of storage and put to good use until I have a baking need.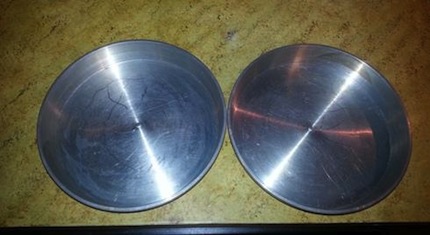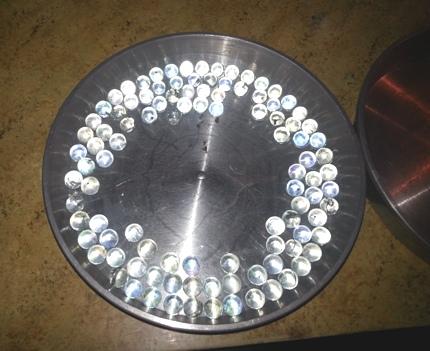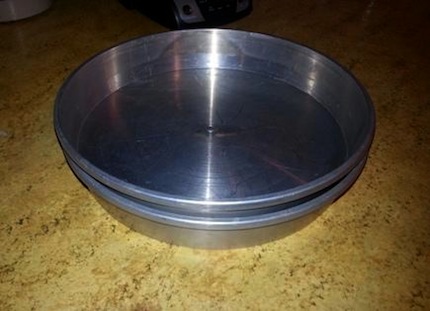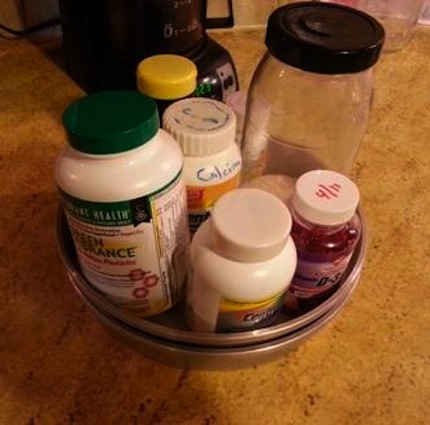 I liked it so much I went to the Dollar Tree, purchased every round baking pan on the shelf and several bags of marbles. Total cost was $3 for each improved-lazy-susan.
TooshieGalore
---
This Article Was Proudly Formatted For The AlphaRubicon Website By: Vikis



www.alpharubicon.com
All materials at this site not otherwise credited are Copyright &copy 1996 - 2015 Trip Williams. All rights reserved. May be reproduced for personal use only. Use of any material contained herein is subject to stated terms or written permission.