*2 Cycle Oil & Gas Storage*
By: TexasOk
31 December 2018
Here is how to store 2 cycle oil & gas for chainsaws and weedeaters.
During a fall clearance sale at a big box store I was able to pickup 16 of the metal quart fuel containers for $2.00 each. 8 of them were just regular gasoline without the oil so I marked them to use as a oil mixture also.
Thats still paying $8.00 per gallon up front but for a cost of $32 dollars and tax it was worth it to me rather than pay the regular full price and still being able to reuse the metal containers multiple times.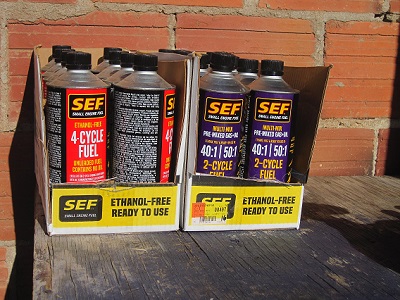 Its easier to pour from the quart containers than a 1 or 2 gallon container so there is less spillage along with not having to expose large quanities of your fuel to the elements during each refueling process.
To refill your containers you will need a 1 gallon container of 100% gas and 2 cycle oil along with a funnel.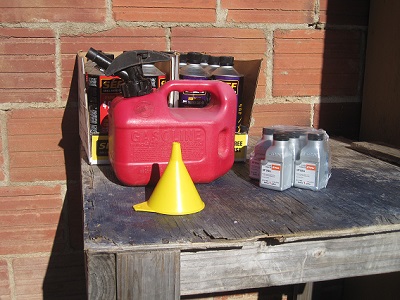 When I empty 4 or more containers just fill the 1 gallon container with 100% gas and add the oil and use a funnel to refill the metal quart containers.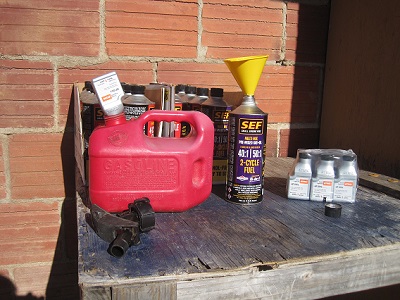 In just over a year of using this process I have had no fuel related issues or problems with the metal containers.
TexasOk
www.alpharubicon.com
All materials at this site not otherwise credited are Copyright &copy 1996 - 2019 Trip Williams. All rights reserved. May be reproduced for personal use only. Use of any material contained herein is subject to stated terms or written permission.