*Planning Ahead for Next Year's Garden*
By: Leslie
09 September 2014
I am looking at what worked in this year's garden and what did not work so that I can plan next year's garden. One thing that I have learned is that I can easily have two crops from our garden. I will plan accordingly next year. I will plant more corn and potatoes initially and less peas and beans.
After I harvested and pulled the corn from the garden this year, I planted seeds in those places. In some areas I planted seed that I ordered online or bought in the feed store. I also planted dried beans from the pantry that had been there for at least three years. They were a Walmart store brand and the type was listed as "small red beans". Here is a picture of the rows of bean bushes that grew from the dried beans and a close up of the not yet ready to harvest bean pods.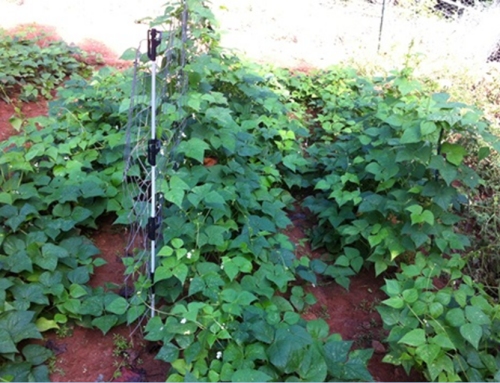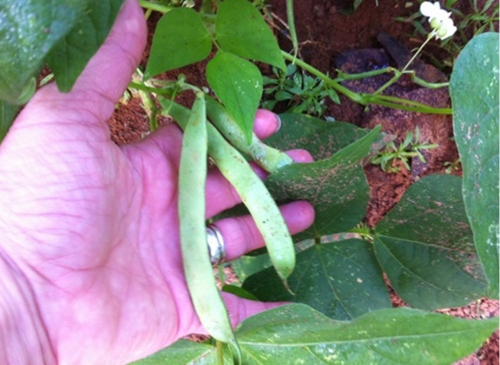 The area where I grew potatoes has a second harvest, too. I replanted this area with field peas. I knew the field peas could produce a later crop and we have had these for dinner a couple of times already.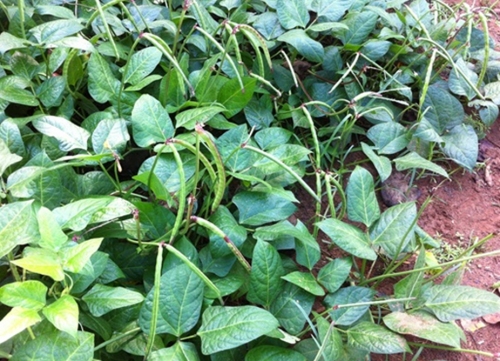 The garden is still full of growing and producing plants. Most of the things we have growing now are peas and beans. Next year, I will only plant a small amount of peas and beans at the start of the garden, just enough to eat fresh. Then after I harvest and remove the corn and potatoes, I will replant with peas and beans. Most of the growing plants you can see from this angle are peas and beans. The success of the later planting this year gives me the confidence I need to hold off on some plants until later next year.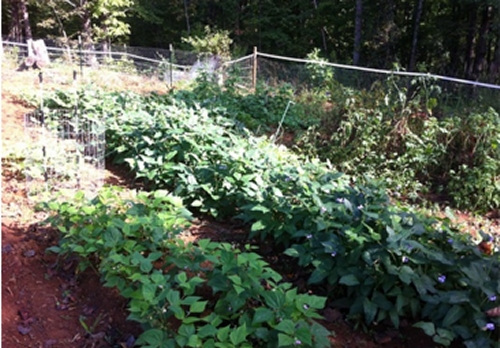 A couple of other things that I will do differently will be to have taller tomato cages for the tomatoes as some of the tomato plants grew to well over 6 feet tall, fell over the top of the tomato cages and then grew along the ground for several feet.
I did plant a few suckers which have rooted well. I'm hoping to have some late tomatoes.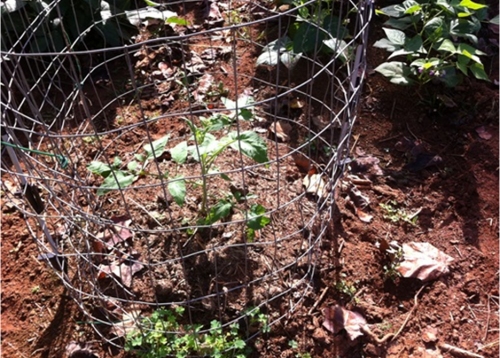 My squash did not do well this year. There were too many squash borer worms. I also think that squash was a plant that suffered from too much shade. The okra did not seem to produce as much as the last time I had a garden, but it produces more than what we can eat. Okra may also produce more in the sun, but it produced well enough for our purposes in the shade.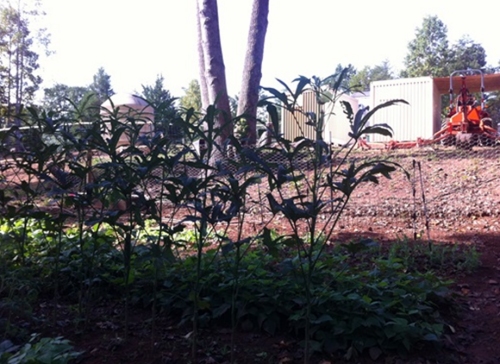 Which leads me to my most important realization about this years garden. A little shade is not only not detrimental to most plants.... It may be good for a garden in this part of the country.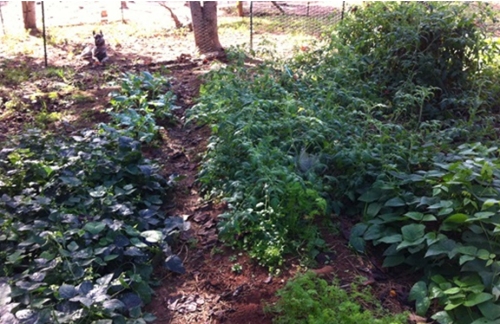 Every part of our garden gets shade at different times of the day; some more than others. Next year, I will try to situate the tomatoes in the areas with the most shade, and the squash in the areas with the least shade. I'm hoping to add some fruit plants, particularly strawberries, blueberries, and raspberries next year. I would like to plant artichokes, too.
Leslie
---
This Article Was Proudly Formatted For The AlphaRubicon Website By: Coffeehound



www.alpharubicon.com
All materials at this site not otherwise credited are Copyright &copy 1996 - 2014 Trip Williams. All rights reserved. May be reproduced for personal use only. Use of any material contained herein is subject to stated terms or written permission.