*Plastic Raised Garden Beds*
By: Bunkerbob
27 February 2016
Like the Phoenix rising from a pile of ashes this project re-purposed a pile of surplus plastic horse fence into a useful product.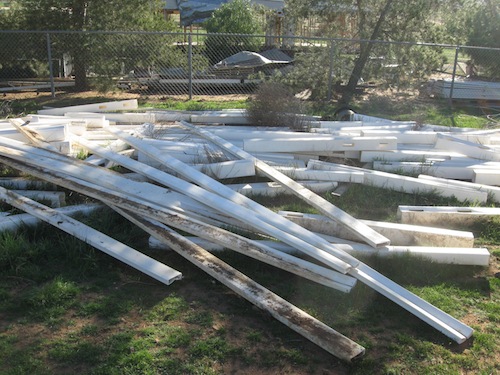 This was a neat pile of surplus fencing from a fencing company, until the dogs decided it was grand sport to dig for rodents.
Some of the posts and rails were splitting due to a defect I imagine, but most were still viable. I already had a plastic horse fence on two sides of the property and really didn't need any more. So the other day my wife and I decided to make a raised garden beds in out kitchen garden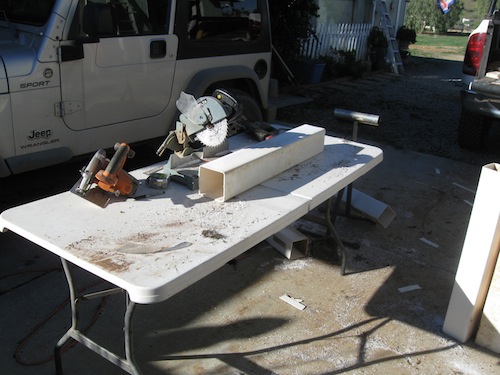 Started by trimming the bad ends off rails and posts

Cut slots to hold the rails

Assembled the posts and rails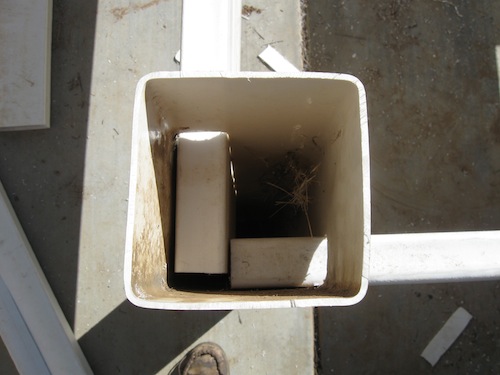 Top view of end posts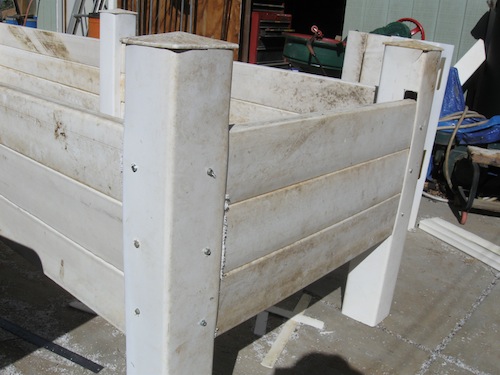 Screwed together with self tapping screws and plated drywall screws and added caps.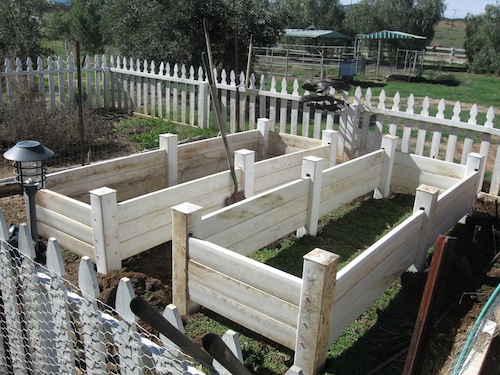 Finished beds one with 1/2" hardware cloth in bottom, darn gophers, same thing for next bed after digging holes for posts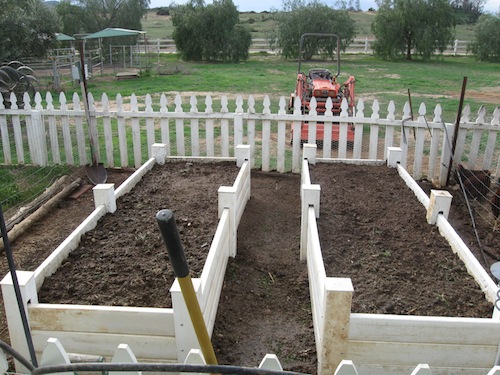 Filled with compost, soil and manure using a "Lasagna" method of layering different materials. I was going to try the "hugelkultur"
http://permaculturenews.org/2012/01/04/hugelkultur-composting-whole-trees-with-ease/
method, but we have some subterranean termites afoot and the added rotting wood at the bottom may attract them.
Bunkerbob
---
This Article Was Proudly Formatted For The AlphaRubicon Website By: wmerrin



www.alpharubicon.com
All materials at this site not otherwise credited are Copyright &copy 1996 - 2016 Trip Williams. All rights reserved. May be reproduced for personal use only. Use of any material contained herein is subject to stated terms or written permission.