*Ryobi Tools Review*
By: AlasKen
23 October 2014
My wife has her sights set on a kitchen remodel. I am suddenly in possession of a number of new tools I thought I would give a quick initial review of. I had picked up a Ryobi 18V lithium impact driver for my son for his birthday a year ago. He has used the heck out of it, bordering on abuse, and it keeps right on working. My wife and I picked up a combo unit with a drill and impact driver at Home Depot at her urging. Yeh, it took a lot of arm twisting. It has a single charger and 2 lithium batteries. I wanted lithium as my Sears brand batteries always self-discharged between uses and every time I needed to use it I had to wait 2 hours for it to charge. These have maintained the charge for months between uses.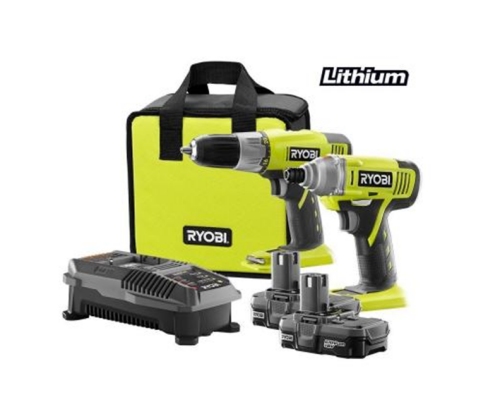 I started some demo work in the kitchen and when I was in Home Depot I saw a Ryobi 18V reciprocating saw (sawsall) that was a bare tool, no battery for about $50 and I grabbed it. It made short work of cutting out 2x4's and would cut through nails with ease. I was using a wood blade made for wood with nails in it, just what I needed for demo work. It was nice not having to deal with cords. Unlike my old corded version this one did not require an allen wrench to change blades. It has a spring loaded clamp to hold the blades. I realize this is standard now but my old one doesn't have this feature.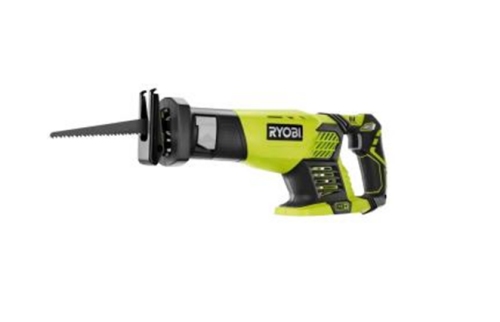 I had an old Ryobi chop saw (miter saw) that I got over 23 years ago when I was doing a different kitchen remodel in Denver. It is suddenly nowhere to be found. I think it was borrowed and didn't find its way home but that is a guess. It could have just walked away. My son has a 12" DeWalt sliding miter saw that is pretty cool and expensive. I saw a Ryobi 10" sliding miter box for about $190 I believe. It works well, cuts 2x4's like butter and seems to be fairly accurate. It has a 3½ x 12" max cut at 90 degree and 2 x 8" at 45 degrees. That is fine for anything I typically do. If I need more I know where to find a 12" saw I can use. Right out of the box it seems pretty accurate. It was as accurate as I could see using a speed square to check it. I also like that the laser light that seems right on the line, which makes cutting to the line much easier. It is probably not furniture making accurate but definitely trim accurate. Heck I am not furniture grade accurate.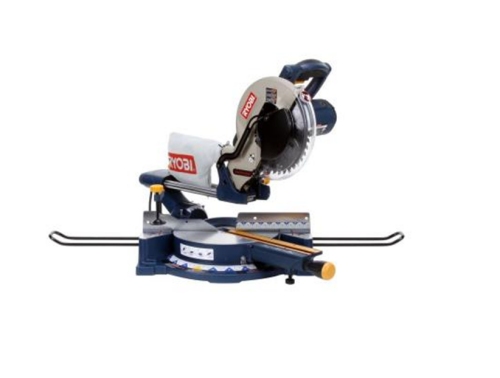 I bought a Ryobi BT3000 table saw over 23 years ago that I have used the heck out of. It has a lot of cool features that I like but I no longer have room for it so I gave it to my son. I have been eying a fold up model so when I saw they had dropped by $50 bucks my wife got me an early Christmas present. It was about $250 and is easy to move around when folded as it has wheels and rolls and sets up easy. When finished I can fold it up, blow the dust off with some air and set it back in the shop. My shop is too small to actually use the power tools in so I have to move them outside. This is very similar to the BT3000 except not quite as beefy and not quite as many adjustments or options and definitely easier to move and store. It does have some of the same designs that I like which includes a sliding table for miters. Out of the box it seems pretty accurate but I do need to get some time to really check the adjustments. I just needed to rip some ¾ ply for some shelves. It cut easily and accurately. I was also able to use the sliding table to cross cut some 12" piece to length.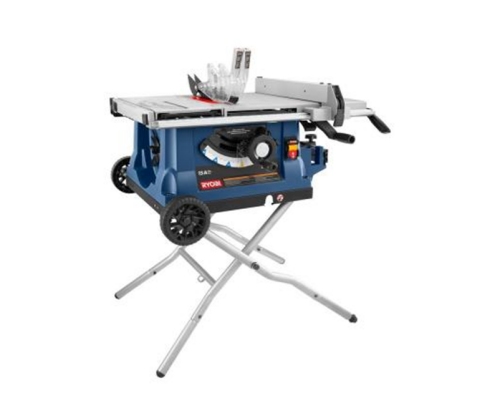 Since my wife did not want out be left out of the new tool department she picked up a Ryobi 18V pole saw which is basically a 10" electric chainsaw one a pole. It uses the same batteries as the other tools. My wife has been clearing our hillside and getting rid of the small trees and alders to open things up for sun shine and allow the large birch trees room to grow and the Raspberries, Blueberries, Low bush cranberries and wild rose's room to grow. It is amazing how well they took off when they got the light. My wife just loves this tool as she is away from the blade, no gas to worry about mixing. All she does is fill it with bar oil, slap in a battery and goes to town. Any tree with less than a 6" diameter is fair game. She gets about an hour of work use per battery, not necessarily tool run time. She tops off the bar oil with each battery change. We have 3 batteries and she will use them all and then call it a day and stack all the small brush and limbs and wait for me to buck up large stuff for firewood. She also uses the reciprocating saw with a 9" blade to get any root stubs sticking out of the ground on pathways.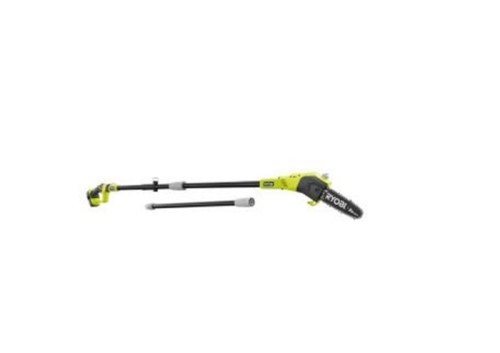 The purchase of these tools has taken place over the 6 months or so to make life quicker and easier. I do not yet know what the life span of these tools will be but I have had good luck in the past with the Ryobi brand and hope it continues. I will report back on the longevity or lack thereof depending on the results.
All the photos are stock photos from the HD site and not my own photos.
AlasKen
---
This Article Was Proudly Formatted For The AlphaRubicon Website By: Coffeehound



www.alpharubicon.com
All materials at this site not otherwise credited are Copyright &copy 1996 - 2014 Trip Williams. All rights reserved. May be reproduced for personal use only. Use of any material contained herein is subject to stated terms or written permission.