*Easy Pump Garden Sprayer*
By: TexasOK
23 November 2016
If you do not like to hand pump a garden sprayer here is a quick method to save some time and strength.
Use a good quality multi-piece valve stem replacement available at any auto parts store.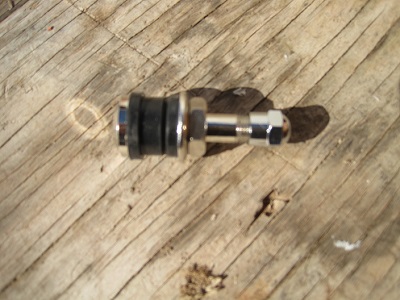 This pic shows it taken apart.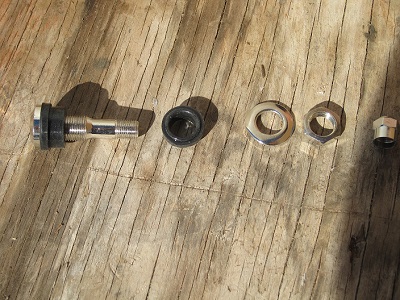 Locate a flat spot above your fill line on your sprayer and drill the appropiate hole diameter to install your valve stem.
Wash out any trimmings in the tank from the drill process so that it will not plug your spray nozzle.
Remove the valve core from the valve stem with the tool. I found this valve core removal tool handy to keep on a key chain.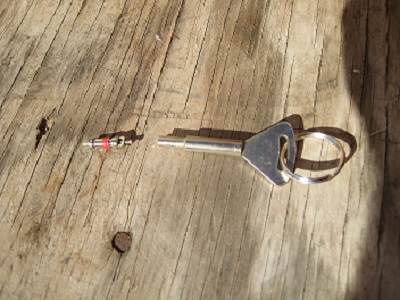 Take a piece of soft wire with a short bend to help install your valve stem by taking the opposite end of wire and running it through the main fill hole and loop it back up into the hole you just drilled.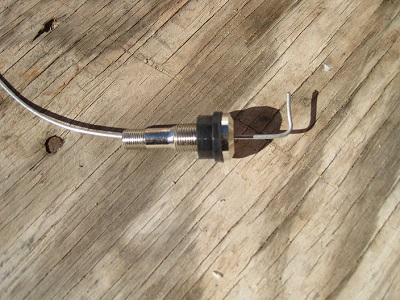 Install the rest of hardware and tighten the nut and remove the wire back out of the main fill hole and then install the valve core you removed earlier into the valve stem with your core removal tool.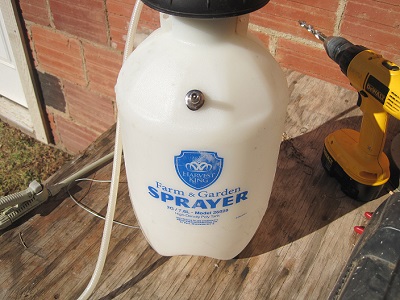 Test for leaks by using the original hand pump until it starts bypassing and then use a tire pressure gauge on the installed valve stem to determine maximum safe fill pressure.
On my unit I determined that 8 lbs of air was the maximum pressure.
Write the maximum pressure that you determine that is safe below the installed valve stem for future reference with a permanent marker.
I use this rechargable air compressor to air up lawn mower tires and it works great to pressure up the sprayer. The built in guage allows you to see when to turn it off. Do not overpressure your spayer.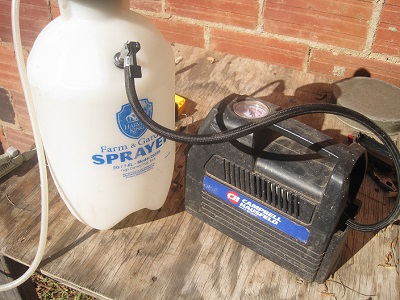 Use common sense and the normal safety precautions when spraying any liquids.
TexasOK
---
This Article Was Proudly Formatted For The AlphaRubicon Website By: Vikis



www.alpharubicon.com
All materials at this site not otherwise credited are Copyright &copy 1996 - 2016 Trip Williams. All rights reserved. May be reproduced for personal use only. Use of any material contained herein is subject to stated terms or written permission.