*Sump Pump Product Review*


By: Jaden
13 December 2010

I bought this sump pump for pumping out holes on tower sites. As wet as it's been in the northeast this fall it's rather impossible to work in a hole full of water and put forms together and pour cement. When pumping out a muddy hole, simply make sure it's lying on its side and it won't suck up much mud.

This one also sucks water down to 1/8" of an inch depth. It's a manual pump meaning it doesn't have a float switch to turn it on and off. I can always build one of those if I have the need. It's also designed to be anti air lock.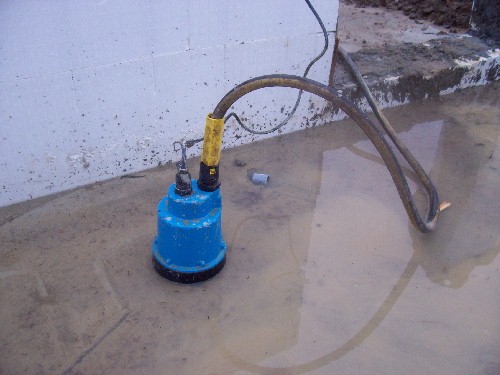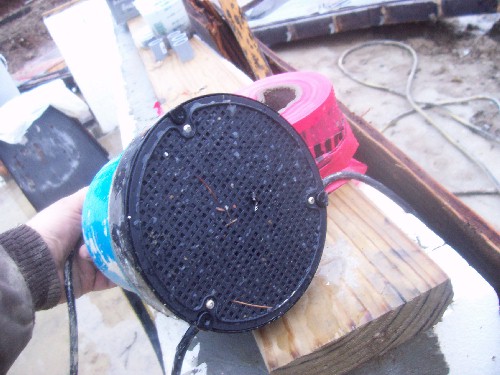 This one comes with an adapter to hook up to a garden hose. The outlet from the pump is actually 1.25" NPT diameter so it could attach to a full size line which would allow a faster output rate.
I haven't used this pump a lot but what I have it's worked fine. For what time I have used it I recommend it.
| Rise in feet | 0 | 5 | 10 | 15 | 20 |
| --- | --- | --- | --- | --- | --- |
| CAPACITY Gallons/Hour | 1,260 | 1,140 | 1,120 | 840 | 480 |
Here's a link to the owner's manual. http://www.lawsupply.net/pumps/Simer/2300_manual.pdf
Jaden
---
www.alpharubicon.com
All materials at this site not otherwise credited are Copyright © 1996 - 2011 Trip Williams. All rights reserved. May be reproduced for personal use only. Use of any material contained herein is subject to stated terms or written permission.