*Tandoor Oven - Test Fire*


Part 2
By: Pyrotech
11 June 2014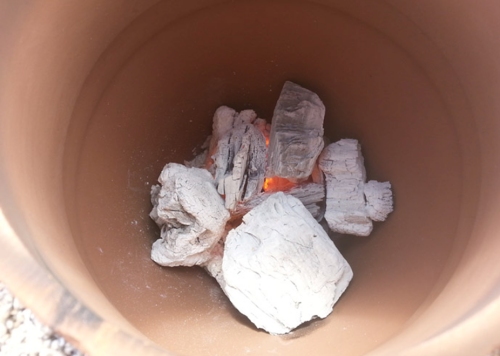 For the first firing, I used a couple of fist size chunks of Oak Lump Charcoal.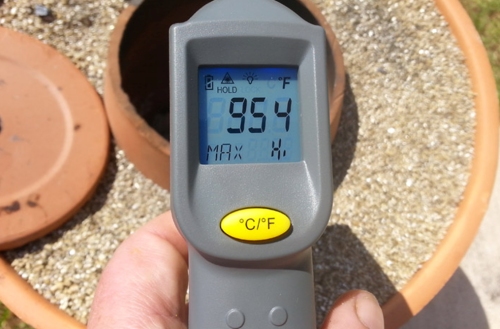 Here is what the inside of the oven is running after preheating for about 90 minutes.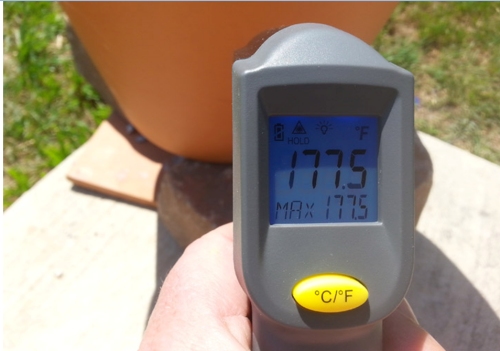 And the outside shell...
I was able to fire the oven back up and get some more measurements. It does appear that the actual air temp is really close to the sidewalls, actually hotter.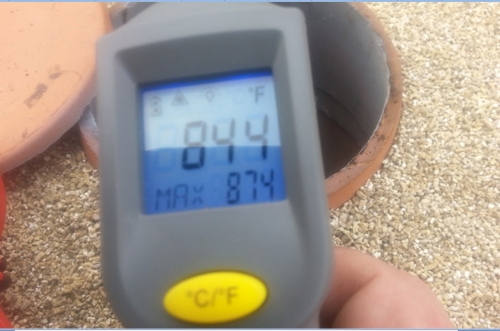 A reading from the side of the cooking chamber.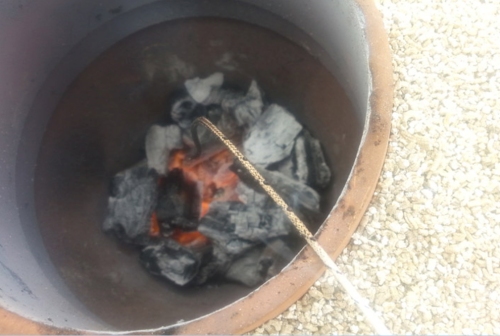 I then set up a type K thermocouple as close to the center of the cooking chamber as I could.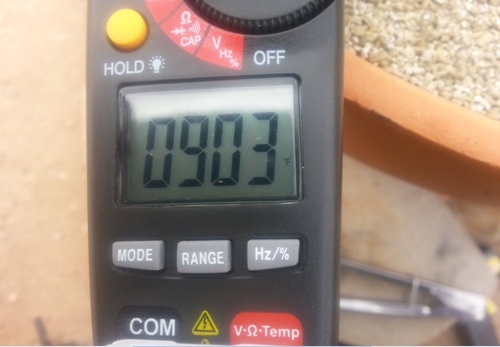 The air temp from there is reading about 60F higher than the sides.
Pyrotech
---
This Article Was Proudly Formatted For The AlphaRubicon Website By: Vikis



www.alpharubicon.com
All materials at this site not otherwise credited are Copyright &copy 1996 - 2014 Trip Williams. All rights reserved. May be reproduced for personal use only. Use of any material contained herein is subject to stated terms or written permission.