*AN/PSR-1 & 1A Seismic Intrusion Photo Comparison*
By: TexasOK
26 November 2016
Here is a quick way to identify seismic intrusion units on ebay that are not listed properly.
All photos show the Version 1 on the left and version 1A on the right.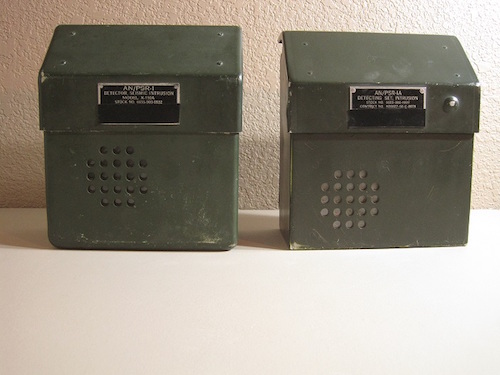 Front case view... Notice the difference in the speaker perforations.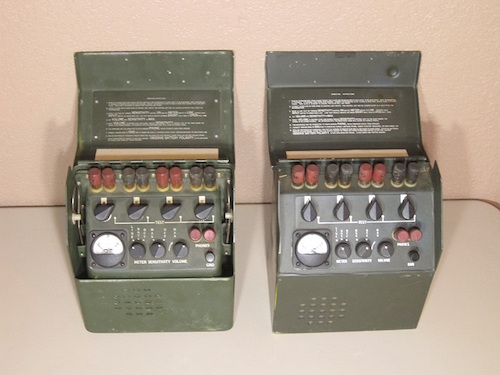 Notice wire bails used for removal of unit from the steel case and the pointer knobs are at the 2 o'clock position. This is only seen on the version 1 model. Pointer knobs are in the 12 o'clock position in the version 1A models.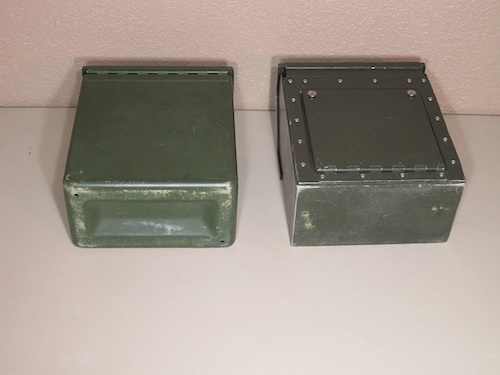 Back View Version 1 has no hinged battery panel.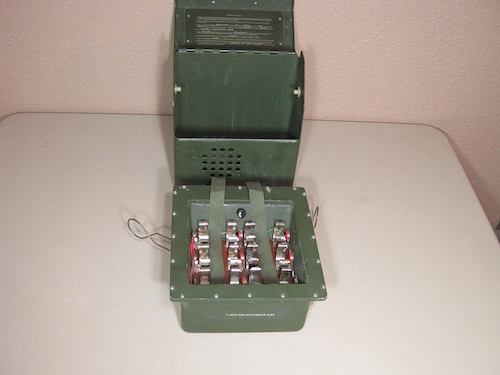 This photo shows the version 1 removed from its steel case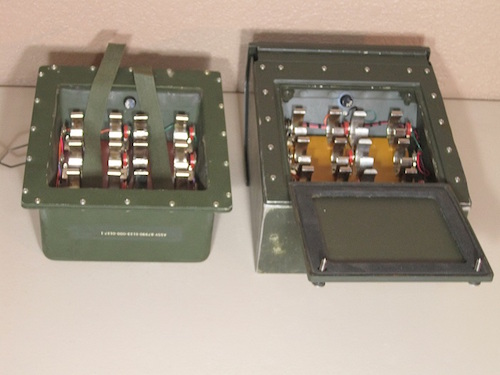 Side by side back view
TexasOK
---
This Article Was Proudly Formatted For The AlphaRubicon Website By: Vikis



www.alpharubicon.com
All materials at this site not otherwise credited are Copyright &copy 1996 - 2016 Trip Williams. All rights reserved. May be reproduced for personal use only. Use of any material contained herein is subject to stated terms or written permission.