* Hi Power (model P35) exploded Drawing *
By serger
I got this drawing from a real good site on the net. Here it is. As far as I could tell there are no copyrights on it so I took the drawing. Note the pistol shown here is the new style and it has the new type slide components. The original has a parts setup similar to the Model 1911 that was the precursor idea for this gun.
.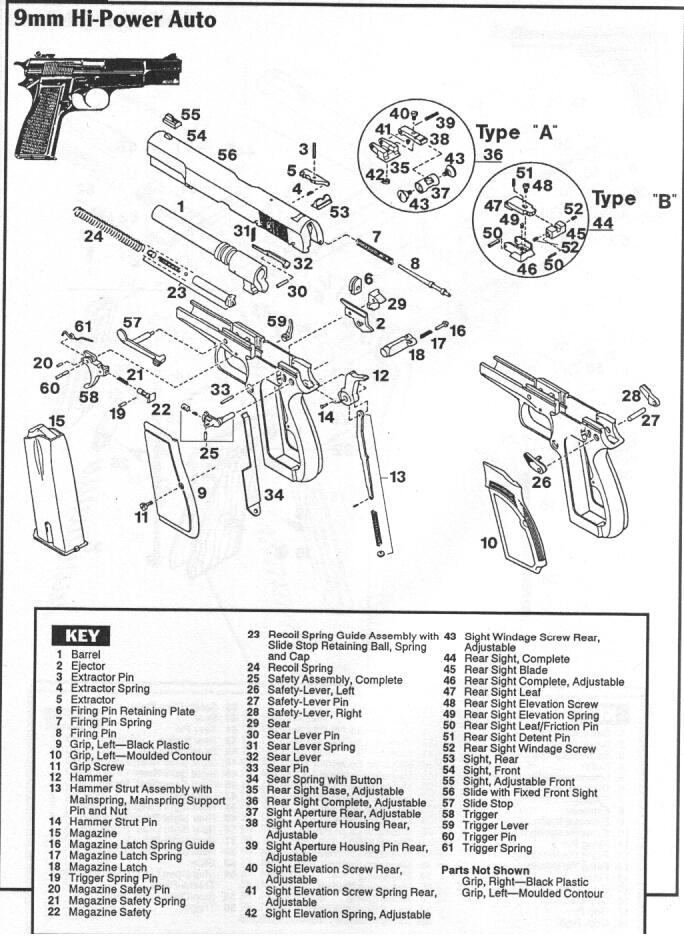 Thanks for the read.
serger
---
All materials at this site not otherwise credited are Copyright (c) 1996-2002 Trip Williams. All rights reserved. May be reproduced for personal use only. Use of any material contained herein is subject to stated terms or written permission.