*Modified AK mag release*


Red Star Arms Mag Release
By: KingCobra
03 October 2004

Anyone that has an AK style gun knows how aggrevating the AK style mag release can be.

I have found this particular mag release which is Left and Right hand friendly to be a very good addition.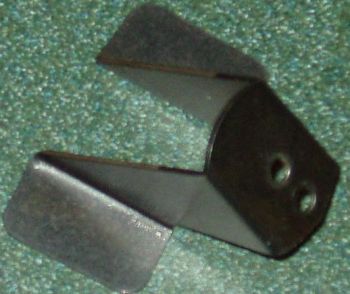 Here The release comes with two pop rivets. I chose to use small nuts and bolts to hold the release in place. Rivets seem to work loose under heavy use.
Tools needed for this are
1. Drill
2. 1/8 inch drill bit
3. pair of tweezers
4. Small screwdriver
5. small open end wrench to fit the size nut you use.
6. Pencil
LIne up the new mag release with the existing thumb release and mark one hole.
Once marked you can remove the release and drill the hole.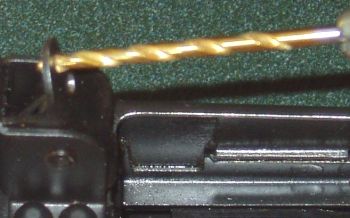 Drill one hole and then attach the release with one nut and bolt. Then mark and drill the second hole. This helps keep the second hole lined up.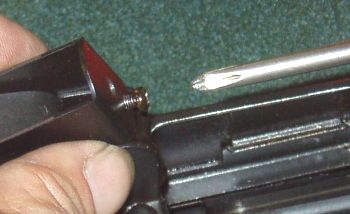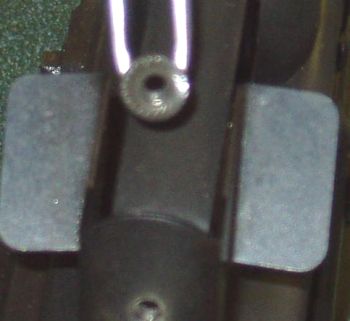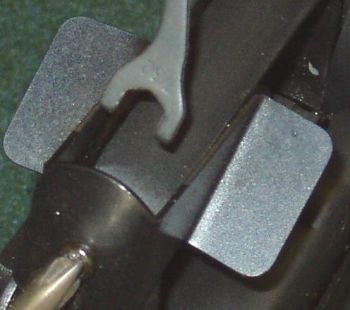 This next picture is to show that this release does not stick out past the sides of the receiver.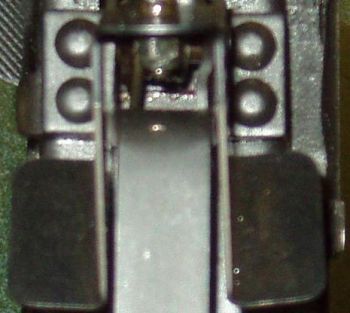 Once the release is in place you can use the trigger finger to release the magazine and not having to worry about keeping your thumb on your maggazine hand to remove it.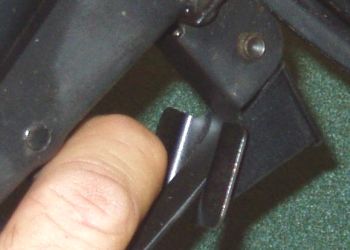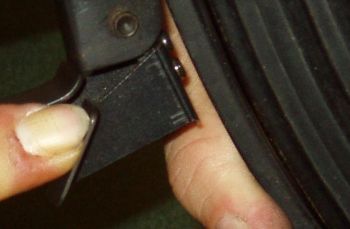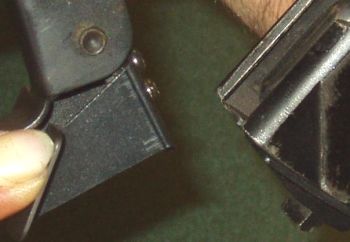 with that you are done.. A clean durable installation that will take you about 15 minutes to do. Using the nut and bolts makes it much easier to remove this installation if you decide you do not like it : ).
KingCobra
---
www.alpharubicon.com
All materials at this site not otherwise credited are Copyright © 1996 - 2004 Trip Williams. All rights reserved. May be reproduced for personal use only. Use of any material contained herein is subject to stated terms or written permission.