*Go For A Walk*


Part 1
By: unklebeau
19 November 2012

I need to walk. My old knees and back benefit from walking. So does my outlook on life. But before going walking one needs to consider some things that will make the difference between a pleasant day outside, and a foot blistering miserable thing to be endured as if it were torture.

Shoes are most important. For a short walk around the pool, those flip-flops are great. If you are walking downtown shopping or cruising the neighborhood, a sturdy soled leather or the running shoes would be fine. If you are in back country those high lace up boots provide support and protection to those feet of yours. Socks are another important item. Again poolside, you don't need them. I avoid synthetics. My feet sweat and the synthetic just doesn't absorb it. Cotton or light wool will be great. Wool, even in the summertime, will wick the sweat away from your feet and help keep them warm in the winter.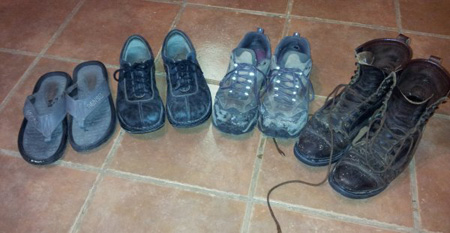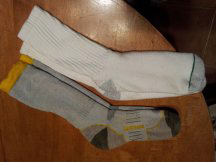 For a stroll downtown at the farmer market, or just window shopping, you are going to need a bag of some kind to carry home your treasures or fresh food. I pictured a North face backpack and a leather type shoulder bag. The backpack holds lots of stuff and is easy to adjust and pack. The shoulder bag would work if you do not want or cannot carry something of the pack style. The downside to the pack is more effort to sling it on and off when you are shopping. Out in the woods (on the trail), that would not be a consideration at all. It stays on most of the time.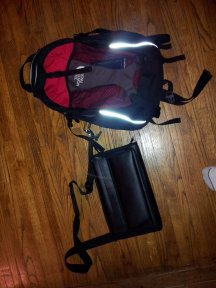 There are some essentials that I am never without. I have to carry a hat, a light, my sunglasses, and my CCW permit and "shootin' iron". Pictured is an Air weight S&W .38 special. It is light, small, and easy to conceal. I also carry additional rounds. My hat is just a ball cap but a sunburnt bald head is most painful. The LED flashlight is small and bright, I carry matches and a candle stub as well.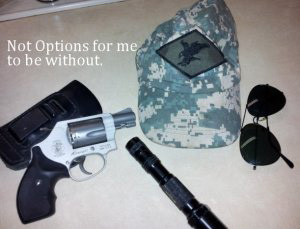 So, where are you going to walk? City bike path/walking trail?

?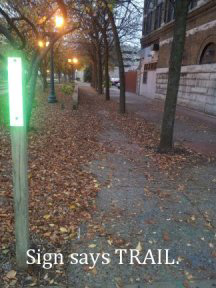 Or country side, in a late afternoon.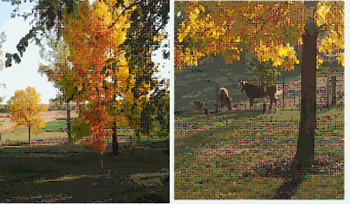 Or, early morning when the dew is still on the grass.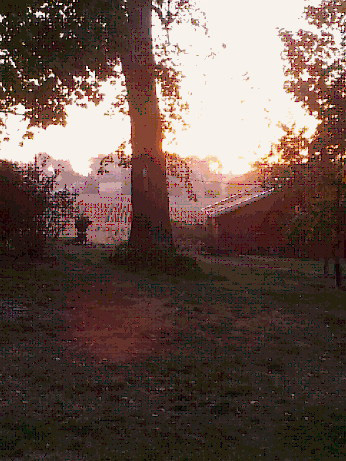 It usually ends with a campfire for us.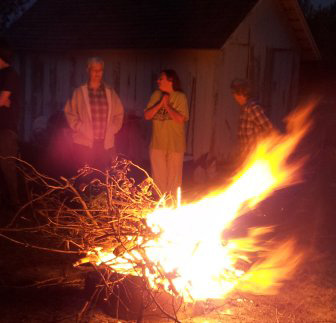 Remember that I am a flatlander. My mountain experience is very limited. But mountains, prairies, oceanside, or even poolside, get out and go for a walk. It will do you a world of good.
unklebeau
---
This Article Was Proudly Formatted For The AlphaRubicon Website By: Vikis



www.AlphaRubicon.com
All materials at this site not otherwise credited are Copyright &copy 1996 - 2013 Trip Williams. All rights reserved. May be reproduced for personal use only. Use of any material contained herein is subject to stated terms or written permission.