*Camera Rain Bonnet*
By: Hipshot
30 October 2018
Since I don't have nor do I want to spend big bucks on game / trail cameras, I have had some losses due to rain damaging the IP54 rated cameras. I don't want to put expensive cameras out where they may be stolen, so I came up with a rain bonnet, which is made from a large protein powder jug that I quartered with my dremel and pop rivited to a piece of pvc pipe side wall.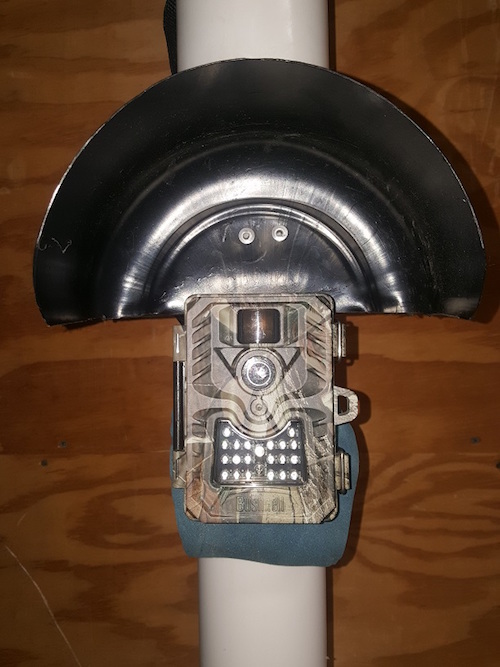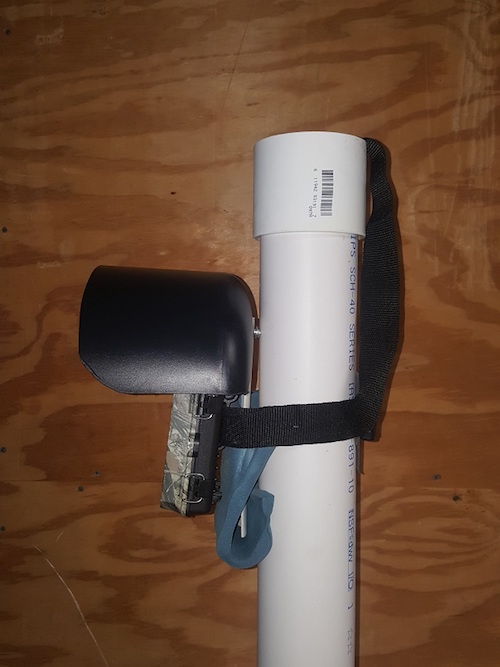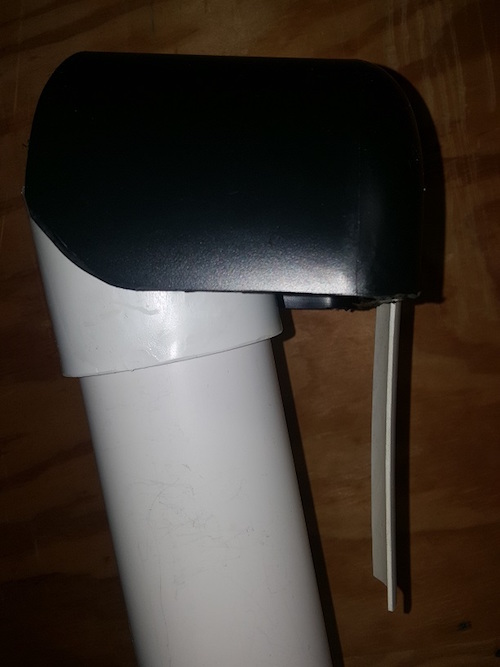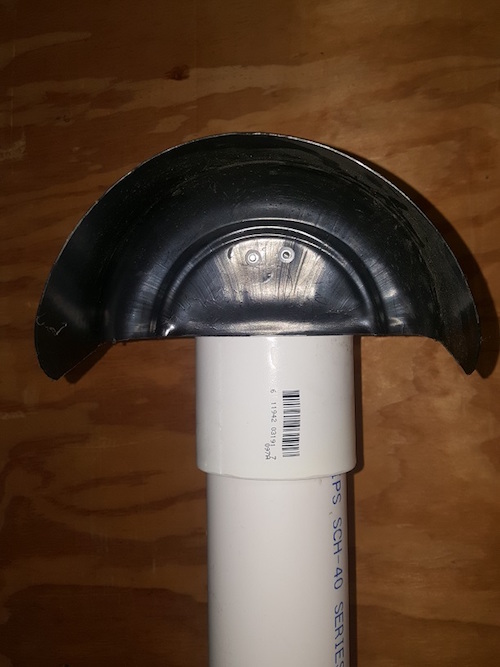 Hipshot
---
This Article Was Proudly Formatted For The AlphaRubicon Website By: wmerrin



www.alpharubicon.com
All materials at this site not otherwise credited are Copyright &copy 1996 - 2018 Trip Williams. All rights reserved. May be reproduced for personal use only. Use of any material contained herein is subject to stated terms or written permission.