*Inspector Spotlight: Main Electrical Panel and Chlorine*
By: Stats
30 July 2016
Did an inspection today of a vacant 80's house that has a pool. The garage smelled of chlorine when I went into it to open it all up. Made a mental note for the main panel across the garage. Opened up the panel and here is what I saw... of which is what I was talking about on the thread a while back about storing chlorine products in a garage as not being a good idea.
I couldn't of asked for a better example for why it's not good practice for garage storage of chlorine.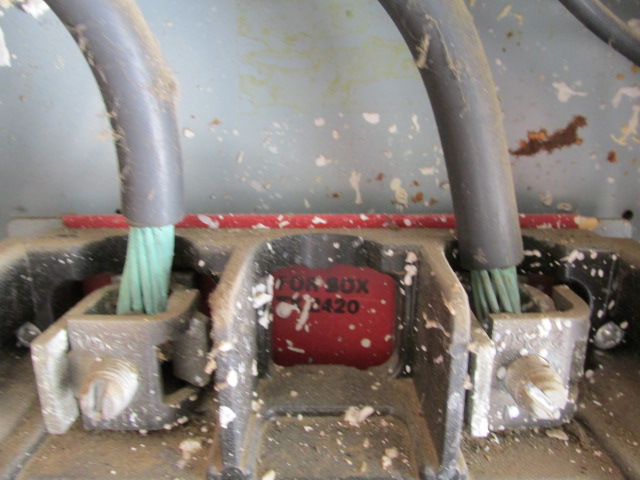 Corroded service conductors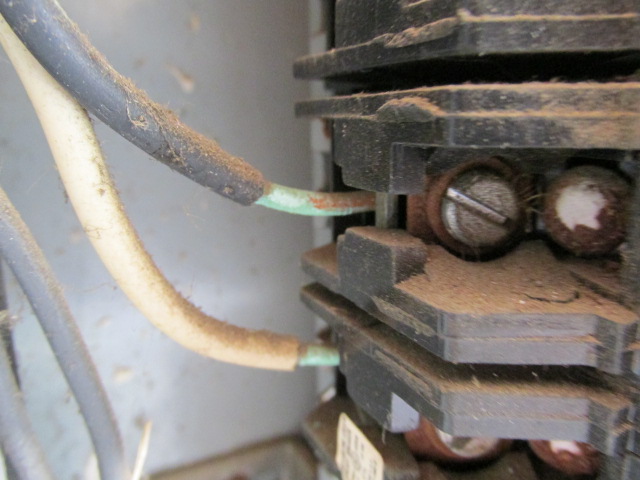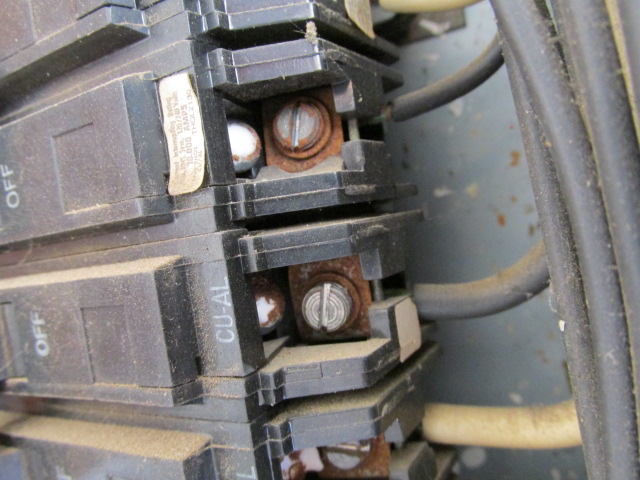 Corroded branch wiring-breakers.
I see the same thing with chlorine bases products under the sinks- Kitchen and bath sinks.
I see corroded garbage disposers from "chlorine based" sprays sitting right next to the garbage disposal. Check your kitchen sink and your bath sinks. I see corroded shut off valves all the time as well.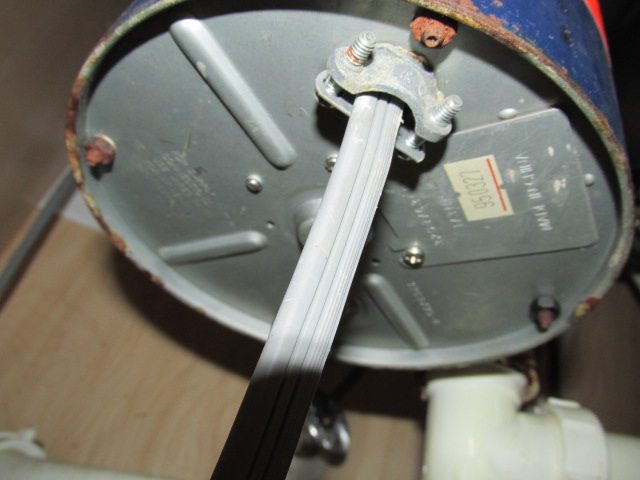 From a different house.
Be honest if you went and looked to see if you had corrosion on the bottom side of the disposal or sink shut off valves or if you move your "Chlorox spray" to a different area... lol
This pic is looking back where the chlorine is stored from the main panel wall. It's about 30' from the opposing wall. Chlorine chemicals do not have to be next to the panel to be a problem. Just being in the same "room" i.e. garage is enough to make it a big problem.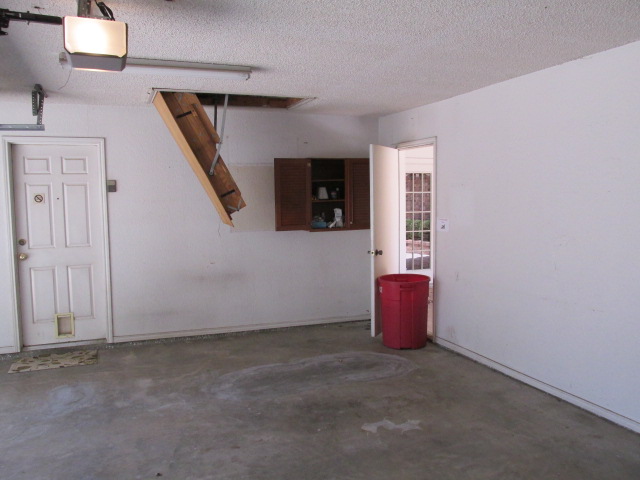 Suspect material in the cabinet along with other buckets of chlorine tablets were in the attic. I believe the buckets were originally stored in the garage door-cabinet area as well due to location of the patio door to the pool. Having the bucket of tabs in the attic I believe was a way to get it out of the garage area for prospective buyer showings
It should be noted that storing in the attic is still not a good idea, at least it's vented so there shouldn't be a build up of "gas" in an enclosed area.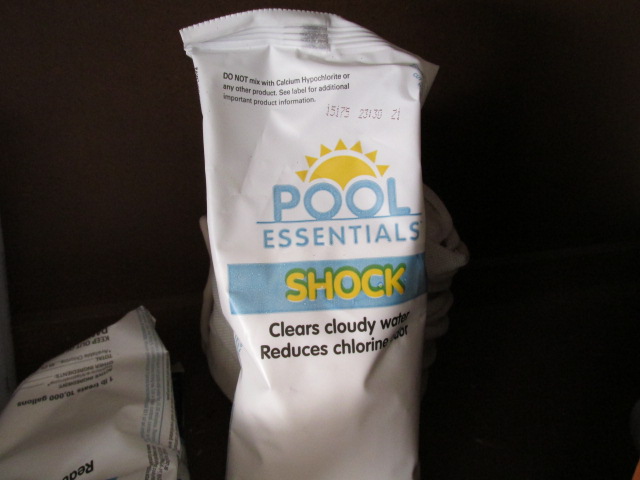 Because of this observed corrosion in the main panel, every electrical device in the garage is suspect for having corroded copper wiring, contacts etc. Lights switches, light fixtures, garage door opener, every outlet, sprinkler controller etc...everything that has copper in it.
Every breaker will need to be replaced as I will note it in the report as a potential safety concern for possibly not performing as designed due to the corrosion.
Further evaluation, inspection is needed by a reputable licensed electrician for all electrical devices within the garage for evidence of corrosion. Note: Even the panel dead front cover screws were rusted!
Seller is not going to be happy for replacing all the breakers within the panel and cleaning all corroded wiring as a minimum.
Store the products outside in a plastic "dock box" is the best method. Storing chlorine in a shed WILL corrode other metals as well i.e. tools, lawn mower components, door hinges-locks etc, any electrical components as well.
Please don't store chlorine in a basement either.
Hope this helps in solving the chlorine storage concerns.
My Best, Inspector Stats
Stats
---
This Article Was Proudly Formatted For The AlphaRubicon Website By: wmerrin



www.alpharubicon.com
All materials at this site not otherwise credited are Copyright &copy 1996 - 2016 Trip Williams. All rights reserved. May be reproduced for personal use only. Use of any material contained herein is subject to stated terms or written permission.