*Product Review-Dorcy Flashlight*
By Eli
12 February 2003
For Christmas I received a Dorcy "emergency" focusing lamp. It can be used as a spotlight or floodlight and you can hang it, hold it, angle it and itíll stay where you want it. Quite a cool gadget.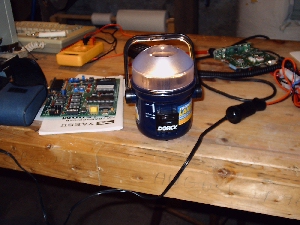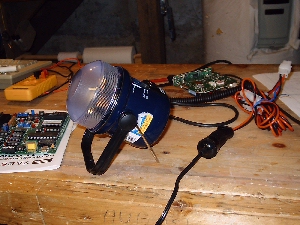 When itís sitting in itís stand as shown above, itíll tilt 360 degrees
Iíve used it around the house and am very impressed. Itís super bright and the batteries are still going strong.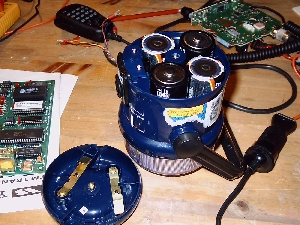 Good olí Energizer...keeps going and going and going
Itís powered by 4 D size batteries. The bottom cover plate screws on. Iíve dropped it a couple of times and it hasnít broken yet.
These lights are available at Wal-Mart for about $7.00 YMMV. Itís definitely worth it.
Super cool useful gadget for the house, camping, vehicle or otherwise.
Eli
---
All materials at this site not otherwise credited are Copyright (c) 1996-2003 Trip Williams. All rights reserved. May be reproduced for personal use only. Use of any material contained herein is subject to stated terms or written permission.