*Freezing Red Star Active Dry Yeast*
*6 Years and Counting*


By: Spitfire
16 May 2013

After doing my original "Proofing Yeast" article in 2005, I decided that it would be really nice if we could find a way to store yeast for making bread "forever". I had heard that storing it in the freezer would do the trick but had no FNV. So, in 2006 and 2007 we bought two extra 2 pound vacuum packed "bricks" of yeast. We stored a control bag on the shelf in our store room and put the other bag in the freezer. In March of 2012 we opened them and proofed the contents to see if it was still any good. Following are the photographic results.
2007 Stored in the Freezer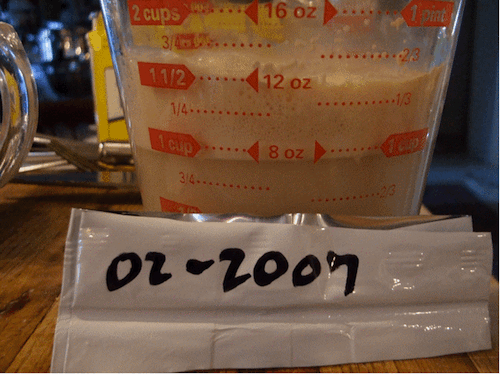 2007 Stored on the Shelf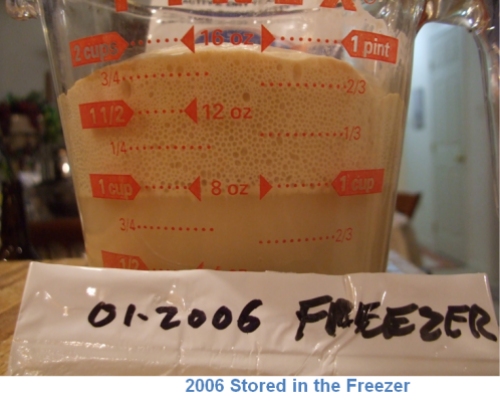 2006 Stored in the Freezer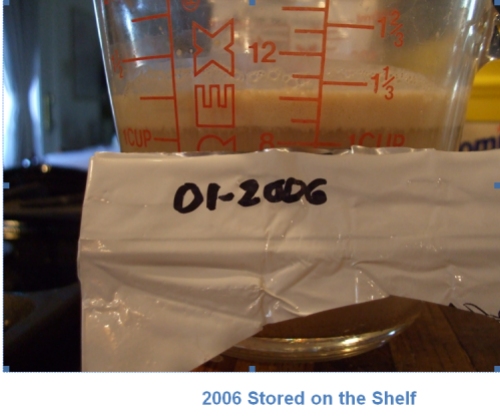 2006 Stored on the Shelf
So, while I'm still uncertain if yeast will remain viable "forever" in the freezer, we now have FNV that it's good for at least 6 years in a frozen state. The 2006 control yeast (also 6 years old) that was stored on the shelf might still make bread, but it's certainly nearing the end of its useful life. BTW, the last time I tried 6 year old stored on the shelf yeast it wasn't any good at all; I attribute the better results this time to having insulated the storeroom, keeping it cooler all year long without any warm spikes during the Summer like we used to get. This would imply that storing even in the fridge would add useful life.
Spitfire
---
This Article Was Proudly Formatted For The AlphaRubicon Website By: Coffeehound



www.alpharubicon.com
All materials at this site not otherwise credited are Copyright &copy 1996 - 2013 Trip Williams. All rights reserved. May be reproduced for personal use only. Use of any material contained herein is subject to stated terms or written permission.