*Spare Key Inventory*
By: TexasOk
27 February 2018
Do you have a drawer, bowl or box full of spare keys that only you know what they fit ?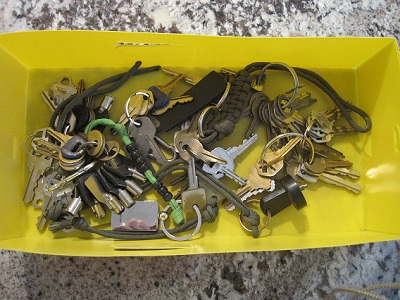 Can your family members find the right key quickly in case of emergency ?
Here is a project for you to make it simple.
Start a spare key inventory system. It can be as simple as a board on the wall or on the backside of a cabinet door just using nails or cup hooks. You can also purchase a ready made key box.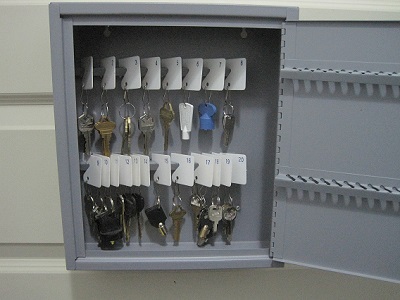 Identify which keys you still have a use for, split them up into groups such as padlocks, house, or auto keys etc.... and assign each key a number and attach to the keys.
Here is the type of tag that was included with my key box.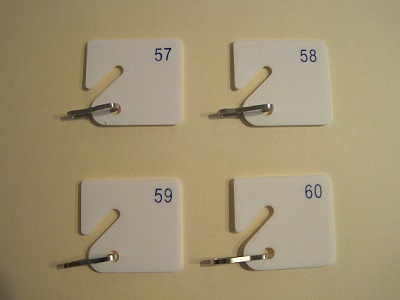 Type up a list with a description and the key tag number's and place the list inside along with the keys in numerical order into what ever type of key storage you decide will work best for you.
My key box holds 60 id tags and I thought that would be plenty. Learn from my mistake, the larger the better.....
Make your life simple, if not for you do it for your family.
TexasOk
---
This Article Was Proudly Formatted For The AlphaRubicon Website By: wmerrin



www.alpharubicon.com
All materials at this site not otherwise credited are Copyright &copy 1996 - 2018 Trip Williams. All rights reserved. May be reproduced for personal use only. Use of any material contained herein is subject to stated terms or written permission.