*Mini-Smoker*


By: Pyrotech
25 February 2014

Being away from home for work, I no longer had the use of my smoker. I needed a small smoker that was capable of making some good BBQ, and on a budget.

I had picked up a small Weber Smokey Joe grill and, while this was fine for grilling, it didn't really lend itself very well "as is" for my needs.

So, I made what is referred to as a Mini-WSM or mini Weber Smokey Mountain, using the Smokey Joe as a base.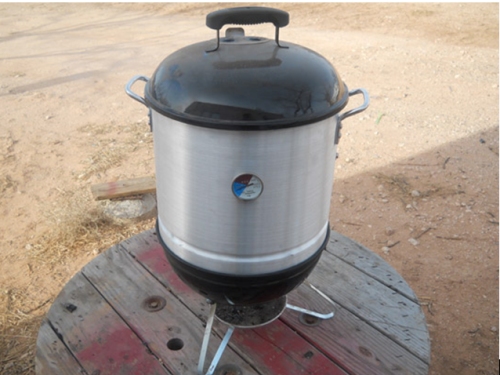 The center section is a 32quart IMUSA tamale pot that has had the bottom cut out, leaving about a 1 inch lip. This was done to help retain some strength in the center section.
The pot fits down inside the bottom bowl of the Weber Smokey Joe, and the lid may fit the tamale pot as is. However, it is likely you will need to crimp the rolled edge a bit with pliers, going around a little at a time, to create a tight fit.
It helps to wrap the edge with something, as you squeeze the lip, to prevent marring it up too badly.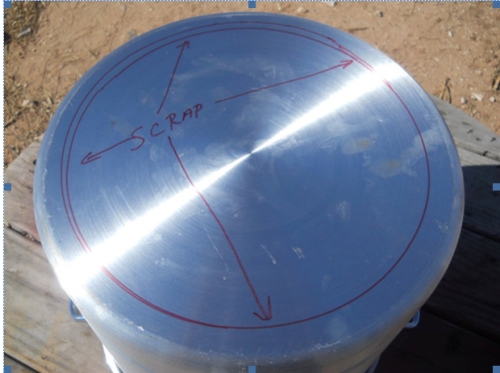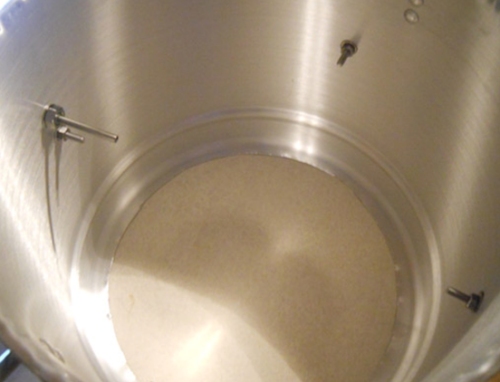 With the bottom cut out, the four 1/4" stainless bolts where added about 4 1/2" inches from the lip of the pot and a thermometer was added just above the where the grate now sits. Around the top you can see the crimped edge where the lid now sits tightly.
You want to avoid seeing smoke leak out anywhere but the vents.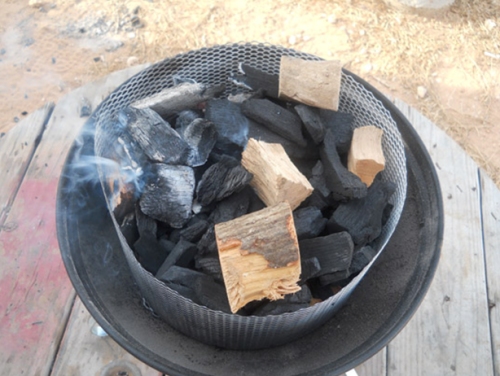 The charcoal grate was wrapped in expanded metal to create a charcoal basket. Lighting one side helps create a long burn time as the fire slowly spreads.
A brinkman rib rack fits inside the new smoker perfectly and lets you cook multiple half racks of ribs at a time.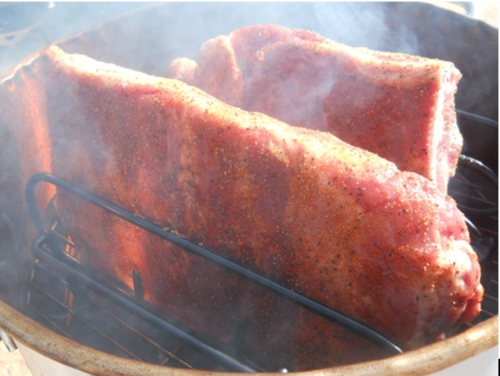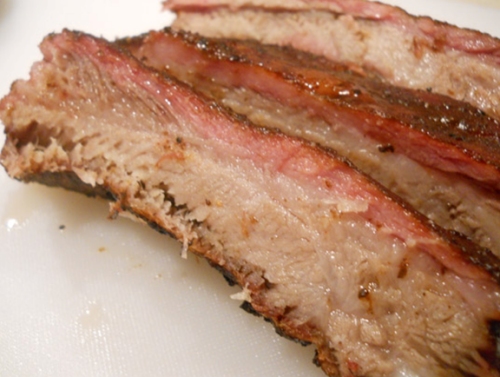 I have also cooked two 6lb pork butts at the same time. They just barely fit... but they do cook up nicely.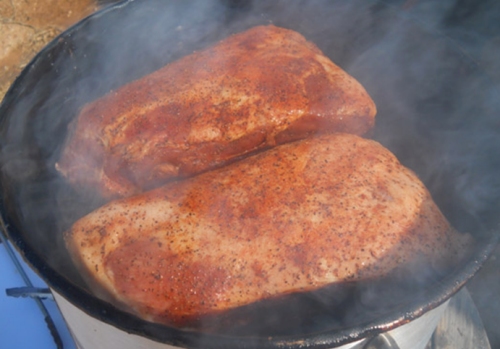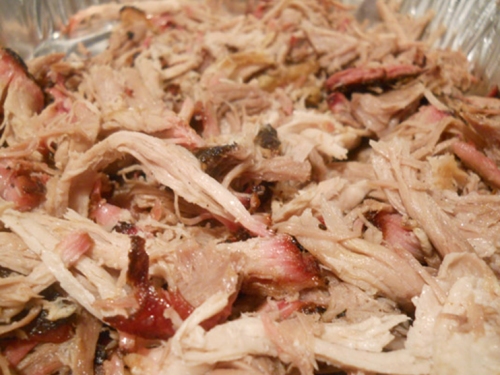 So far this has proven to be a very efficient little cooker. You should be able to make this for under $100, less if you already have a way of cutting the bottom out.
I have been able to run it from 250F to 350F degrees, depending on vent and intake settings and the amount of charcoal lit at one time.
Pyrotech
---
This Article Was Proudly Formatted For The AlphaRubicon Website By: Coffeehound



www.alpharubicon.com
All materials at this site not otherwise credited are Copyright &copy 1996 - 2014 Trip Williams. All rights reserved. May be reproduced for personal use only. Use of any material contained herein is subject to stated terms or written permission.