*Signal Kit*
By: Stormhunter
30 March 2016
Updated 31 July 2019
I have signal stuff in my BOG but I did not have a general purpose signal kit to mark rendezvous sites, leave a message etc. I wanted a kit to be able to mark a spot day or night, leave a durable message on concrete or some other irregular surface or exchange signals at a link up site.
The contents of my current kit include the following:
Army reflective PT Belt for marking a site or using as a signal
4 whistles
2 VS-17 signal panels used to mark areas, exchange signals, identify friend etc. There are smaller civilian versions on the market but I chose the full size
4 small signal mirrors
Notecards
Pads of paper with 2 waterproof writing notebooks
Rolls of flagging tape
Permanent "Sharpie" markers
"Sharpie" brand grease pencils aka "china markers"
Lumber crayons of different colors
Carpenter pencils
Pencil sharpener
Extreme Post-It notes
Yellow and Orange Fluorescent marking spray paint
Small personal strobe light
Different size round reflectors
Reflector tape
White and colored chalk
"Dead drop" messenger tubes made from PVC pipe and caps
I plan on adding some colored signal flags (red, green, blue, black like the military vehicle signal flags), boating signal flares and smoke as well as another strobe light. Extra cyalume light sticks would also be another good item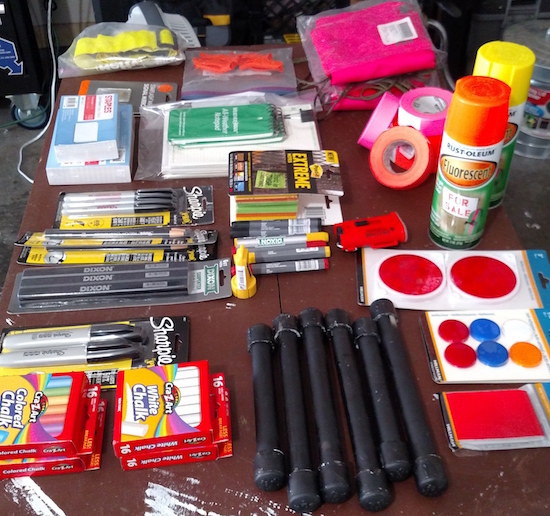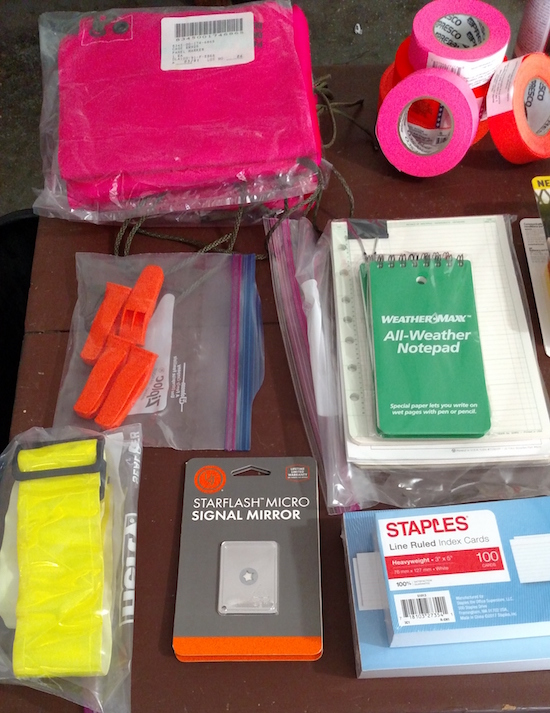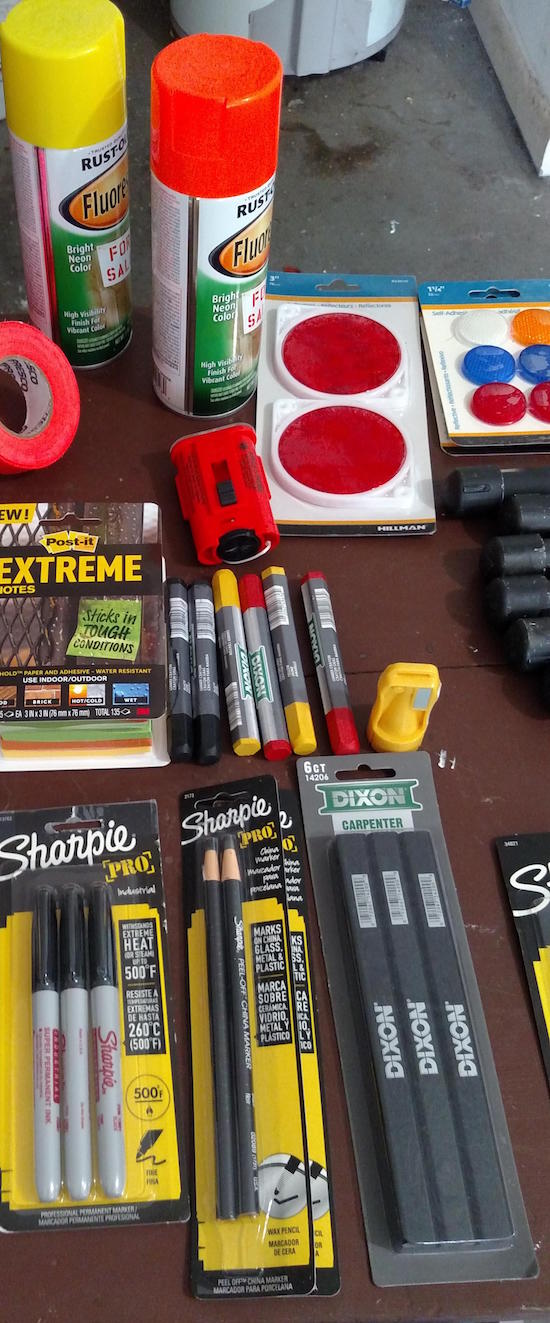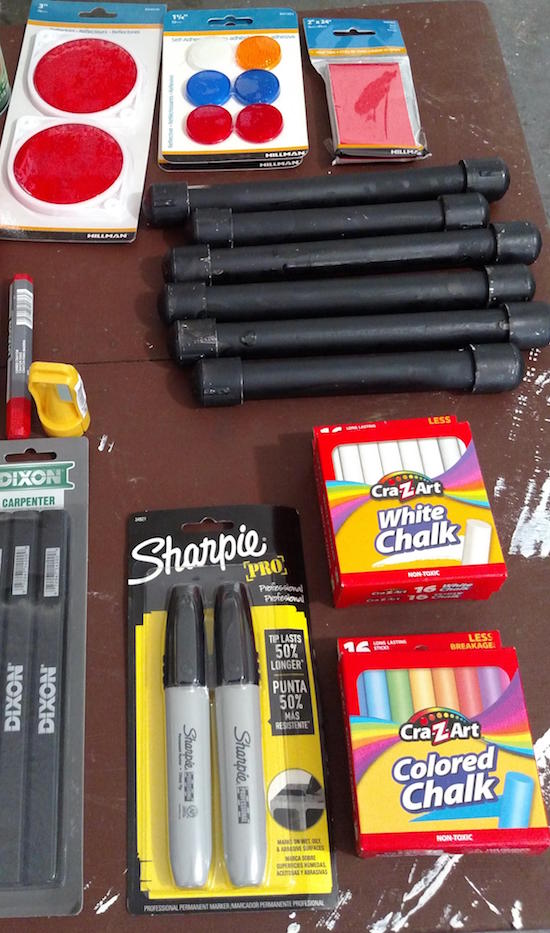 Stormhunter
www.alpharubicon.com
All materials at this site not otherwise credited are Copyright &copy 1996 - 2019 Trip Williams. All rights reserved. May be reproduced for personal use only. Use of any material contained herein is subject to stated terms or written permission.