Sharks:
Beware "The Sharks"... "The Sharks" are both Male and Female.. with the Male Sharks, they're just looking for a "hit and run". They're scouting for a lonely Female that's looking for someone that likes Children... The men go "shopping" dressed up, while trying not to look like they're dressed up... "Freshly Pressed Jeans, Loafers, and not a hair out of place"... "Yes, I always look like this, even after working all day.. I'm not dressed up, I always go shopping in pressed jeans"... Oh Please! Look, "meeting people at the Grocery Store" was old even when "The Fonz" talked about it on "Happy Days" several decades ago...
The Sharks use a tactic called "ForePloy"... that's defined as: "The lies you tell to get the opposite sex to sleep with you".. I see them Every - Single - Day. I wear Sun-Glasses to go into Wal-Mart after 6PM. Why? Because of "The Sharks". Many Woman now get their careers on track early in life, and wait until later to have Children. They are married, their professional career is on track, and then she and her Husband decide it's time to have Children. The next thing she knows she's juggling her career, her home, and a few young Children... Suddenly She's not in quite as good shape as she used to be, her @$$-Hole Husband's eyes start wandering, and then one of the "20-Something Year Olds" moves in, and the Woman finds herself alone. Money aside, Even if she has her own money, if you think the "Child Support" she's getting covers the cost of actually supporting children, you're dreaming! Raising Children is a 24/7/365 job, and many older men won't give a Woman with children a second look (unless they're pretending to like Children during "ForePloy").
A man has to get in the Shower to get ready to go out.. a female with children has to find a sitter, worry that the children are OK all night, and worry about whether this guy is going to "go to the restroom and not come back" when he finds out she has Children...
"But War, You lost me... Why do you wear Sun-Glasses to Wal-Mart after 6PM?"
Because that's when the "Professional" (Career-Wise) divorcees are getting off work and doing the shopping... AND YOU DO NOT WANT TO ACCIDENTLY MAKE EYE CONTACT WITH THEM!!!! Many of these women aren't looking for a real relationship, they're looking for ANYONE that may help them out with the Children. "Sharks"... You catch their eye in the store, and a few minutes later someone comes up to you "out of the blue" with a "Puzzled, lost look" on their face, and you hear, "Excuse me, But could you tell me where I could find, uhhh (Consulting shopping list), 'The MO-Tor Oil'"? (Groan - Riiiiight.. Motor Oil.. maybe it's under the big sign that says, "Motor oil"?) Don't get me wrong, I like being hit-on as much as the next person, but very quickly you learn to spot the ones that are just looking for "A Daddy for the Children", rather than a stable long-term relationship.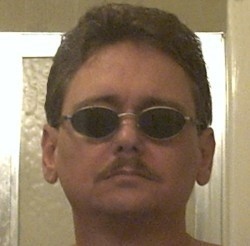 And while we're on the topic, if you don't like Children, Don't lead her on! Let's have a little honesty here folks.
ABSOLUTELY DO NOT, EVER... NEVER.... E - V - E - R ... Waste A Female's Time 'Leading Her ON' With BS GAMES During 'Her Child Bearing Years'!!! THAT is an UN-FRAKKIN-FORGIVABLE SIN!!!

So, What can I do?
First, make sure you're not rebounding into your next relationship. I've heard "experts" talk about the amount of time you should spend before dating again, yada yada yada... that's bunk. You'll know when you're ready. At the same time, be sure you're past "talking about your X incessantly". No one wants to listen to that, especially not when you're supposed to be paying attention to the person you're with at the moment.
Spend some time getting back into shape. Lose those few extra pounds we all put on when we're happy (Well, you probably lost those while stressing over the divorce, but you know what I mean ;).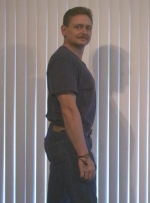 Get over the "Bitterness" of your last relationship, and don't come across with the attitude of "By God you better know right up front that I won't take a drop of your crap!
Don't jump into a "relationship" just because "You've finally met ANYONE". Be sure you have things in common. Be sure you're HONEST about "What those things in common" Are... BE HONEST about what you like, and dislike! I prefer petite females that take care of themselves (hey, I said Be Honest! ;) I like women who are confident in their abilities and are secure with themselves. I like Sci-Fi, I like lazy evenings at home watching a good TV show (Bring back Battle-Star!!! ;). I like the fireplace in the winter. "Preparedness" is a way of life for me, and if she's not 100% into that, Then it's just wasting time for both of us... "Deal breaker".
Folks, Please, please, please don't spew out slush like, "I am comfortable in jeans, or dressed to the Nines" (what is "The Nines" anyway?)... or.. "I like long walks in the rain and drinking fine wine in front of a fire place (etc, etc, etc)", unless you really do... I'm sure that's what you "think" the opposite sex wants to hear, but it's getting kinda cliche by now... So don't say it unless you actually make a habit out of it, otherwise you just sound like a million other sheeple out there.
Be Honest about being Preparedness Minded. If your potential partner is dead set against a Preparedness Lifestyle, you're probably looking at a relationship that's going to be a constant battle at least, and will most likely end up with you being single again at worst. Having goals and beliefs that clash at a core level is a certain recipe for arguments, unhappiness, and break-ups. That's no way to live.
I don't like arguing, If they can't "talk out" a problem, or if while discussing a problem they change subjects to a different topic that they can "win", you'll never live in peace. You know what I'm talking about...
(You) "Honey, you left the front door unlocked last night, would you double check it from now on please?"
(Them) "Well you left the lid off the garbage can!"
(You) "Uhhh Honey, I probably did, but what does that have to do with the front door being left unlocked?" (Yada, yada, yada).
Be sure the Relationship is a two way street... "Give and Take"... If I hated 'raw greed' before my last one, I DOUBLY hate it now. "All take and no give causes War to run away screaming"...
Make a list of "the perfect match".. decide what's important, and what you can compromise about. Make sure a potential partner knows exactly what is taboo, and exactly where the line is drawn about those things... Even God said, "This Far, and No More"... However, don't be a Butt about it...
Skip The On-Line Dating Sites UNLESS You're Willing To Spend The TIME, EFFORT, And Money on the HIGH QUALITY, HIGH DOLLAR, Sites!
... "You Get What You Pay For" Folks! Meeting "Online" is very common nowadays, but "running across each other online" is very different from "meeting at a large FREE/CHEAP dating site"... trust me, if you've sunk that low, things are really bad... The large Free/Cheap Dating Sites often seem to be "Where the possessed go to mingle". I've heard Large Dating Sites referred to by Friends and Family as "Freak Central", "Dregs and Rejects", etc. Of Course there are many exceptions to this rule of thumb, but be aware that success is the exception and not the rule. Sure, you'll hear a few rare success stores, however, the rest of the people are ashamed to even talk about the horror stories, so the data is kinda one-sided... But you might as well become a Bar-Fly if you're thinking about a FREE/CHEAP On-Line Dating Site, then at least you can SEE what you're talking to... Oh I could tell horror stories! NOT the place to find a Sane Preparedness Minded Partner!
My Advice??? PUT THE TIME, EFFORT, and MONEY, into "eHarmony"! STAND OUT in your "Profile", "GET ATTENTION", "STAND OUT"... it'll take a couple of weeks for people to "Find you"... But don't get discouraged, because you NEED this time period to find out HOW the Game is played, and "How Things are done"... and then SUDDENLY, just when you least expect it, "You've got Dates lined up for Lunch, Dinner and (probably) The Next Morning For Breakfast"... EVERY - DAY! FOR WEEKS IN ADVANCE!
I was EXHAUSTED from MONTHS of Dating EVERY - SINGLE - DAY... MONTHS!!... When I met my Wife!
And you've heard the old saying; "You'll know 'THE ONE' when you meet them"... It's 100% TRUE! YOU - WILL - KNOW! Before my Wife KNOCKED ME OFF MY FEET, I was just "Sorting Through As many as possible, as fast as possible".. NEVER dating the same female twice, because "If there's nothing there, don't waste each other's time"! If you catch them in a lie, MOVE ON IMMEDIATELY, "NEXT!?!?"... If you say online that you like "Diet Coke", almost EVERY person who shows up for a date with you WILL have "A Diet Coke" with them... Look in their Vehicle's Floor Board, and if ALL you see are "Mountain Dew Bottles", SHE'S LYING TO YOU... she's also probably desperate, and THE REASON she's desperate IS NOT YOUR PROBLEM; "NEXT!?!?" DO NOT "pretend" to like things you DO NOT LIKE, just because the other person says THEY like the things! BE *YOU*!!!! Not liking the SAME TYPE OF SOFT DRINKS, is NOT "A Deal Breaker!!!"... *I* don't WANT *MY* Wife drinking all of MY Diet Coke anyway! I LIKE that She DOESN'T LIKE "Diet Coke"! ;)
The people you'll meet on eHarmony will be SO MUCH LIKE *YOU* that it will be SPOOKY!!! I was CONVINCED several women had had me investigated or something, yet I KNEW there was NO WAY they could POSSIBLY have known who I was in advanced (I even [GASP] "Broke the Rules" and registered under a fake name with a Debit card in that fake Name! I DO NOT like being "Stalked!" so I take precautions!). IF you are HONEST on their "VERY VERY VERY VERY LONG Questionnaire, and you pay the high cost of being a member, and are polite, and not "RUDE!!!!!" then you'll start to notice that many people have been on the Site for several years and only check in once a week or so, after they've gone of the dates they lined up the previous weeks.. they pop back onto eHarmony after they've looked over one patch of "Potentials", and then they send out e-mails to line up dates for the coming week in advance... Some people will ONLY date ONE person at a time, and so they ONLY pop on to their eHarmony account after they're SURE the person they're dating isn't working out... For whatever reason, it takes a few weeks for people to start writing you, but when they DO start writing you, you'll get FLOODED!!!
* BE POLITE TO EVERY SINGLE PERSON that writes to you! RESPECT the courage it took for them to send *YOU* a note first! ESPECIALLY if you KNOW it's NOT going to even get off the ground.
* Write up a BUNCH of "Form Letters".. you'll be saying MANY of the SAME THINGS to 50-100 different People a day! "Copy and Paste" saves time! Write up Replies for "POLITE Rejections", And for, "OK! Let's do this thing!", And, "No Thanks, Not looking for a 'Live-In House-Keeper/Bed-Mate who will do those things for Room and Board', but THANKS for being up-front and honest about it!" (THAT is common also, but they are ALL VERY HONEST, and they tell you "What they want, and the 'terms'" when they write you! DON'T JUDGE THEM! At the very least, they were HONEST with you; They DID NOT waste your Time, and they DIDN'T try to scam you!), etc, etc... Some people are there "To Play 'The Meat Market'" (but they're honest about it). Some people want ONLY "Serious Relationships". Some people just want "To Meet people, have a small pool of friends to do fun things with from time to time, and to be occasional 'Safe-Sex-Friends'". Some people are looking for "A Serious Relationship, but are open to the Occasional 'Sleep over' also". So Write up Acceptance, AND POLITE REJECTION LETTERS, so you don't have to try to respond to all of the Mail, typing the same things over and over, and maybe insulting someone when you are rushed or tired or in a bad mood.. Again "Copy And Paste"!
"Hi ______, I just wanted to reply to say "Hi", and to Thank You for taking the time to flatter me by sending me your note. I've read your profile carefully several times... While reading, it didn't take long for me to realize that you're the type of Woman that makes me wish I were a better man. I admire your energy, enthusiasm, and your deep devotion to your religious beliefs. It's easy to see that you 'actually walk the walk' when it comes to your Faith, and your devotion to The Lord. Your profile shows right up front that 'Your Faith' is THE most important thing in your life. Those are ALL qualities I admire, and that I REALLY WISH *I* possessed. It's obvious that You're looking for a Man who has specific Traits that are VERY IMPORTANT to you... As badly as I dislike admitting it, 'I'm not that guy'. It would be BEYOND 'evil' of me to 'String you along' by pretending that I MIGHT BE the person you're looking for, while knowing I'm not, simply because you're attractive. I may not be 'deeply religious', but I DO have my own set of deeply held Morales, Values, and Beliefs; which I'd violate if I pretended to be a person I'm not, and ended up hurting someone who ABSOLUTELY DOES NOT deserve to be hurt. I've said in MY profile 'that I wouldn't waste a person's time if I knew I wasn't what they were looking for', I hope you'll give me a few 'Brownie Points' for honesty, while realizing how difficult it is for me to write a note like this to a VERY Attractive Female.
I really hope you find who/what you're searching for; and I hope your search isn't a long one.
Thank you again for considering me, and writing to me.
-- (Whatever-Name-I-Was-Using-At-The-Time)"
Seriously.. This is A RELATIONSHIP we're discussing.. This MAY BE THE MOST IMPORTANT Decision you'll make, affecting the rest of your life!... Do you REALLY want to "Cheap out", "Lie", and just "randomly keep taking shots in the dark"??? I don't know HOW eHarmony matches people.. but the people you meet will be SO MUCH LIKE *YOU*, THAT IT WILL SCARE YOU!!! Their DOGS will often have the same name as YOUR Dog, and even be the same TYPE of Dog (and "What Is Your Dog's Name/Breed?" IS NOT on their questionnaire)!!!... But That's just one example that is VERY COMMON!!!! Unless you are just a TOTAL JERK, You'll end up AT LEAST having a LOT of Female Friends who are HIGHLY DECENT, RESPECTABLE, PEOPLE! The TIME it takes to fill out the APPLICATION to eHarmony (And YES! They DO Reject some Applications!), and the EXPENSE of their service, weeds out the Deadbeats, MOST of the Scammers ("I live from South Carolina, Very much I love the Country, it is in my heart, my home! I lived here my life ALL!" [yeah, and they're probably 'Russian-Nigerian Royalty' too ;) ), and you meet people who you just CLICK with! You'll have seen ALL of the same Movies, You'll have the same HOBBIES (IN DETAIL!), SHE will START telling a Story, and YOU will finish it, because THE SAME THING HAPPENED TO YOU ONCE TOO! Like I said, You WILL OFTEN BELIEVE that "They HAVE to be LYING," or "They've Researched me Somehow" or "They HAVE to have been stalking me!".. Nope, eHarmony's Services ARE JUST THAT UNBELIEVABLY GOOD!!!! You'll get a LOT of people who post 10 year old pictures "Because they haven't changed THAT much in 10 years..." (Uhhhh... yeah.. nuff said)... So SAY UP FRONT "I don't respond to people who don't have RECENT pictures in the Photo-Album section of their profile... Let's be honest, as bad as it sounds, 'Looks DO Matter'".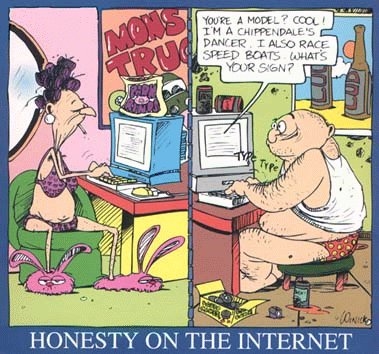 Don't be afraid to approach someone that does catch your attention. You may get rejected, but ya don't know until you try.
Males and Females... If you're reading this, then you have a computer.. most computers come with Printers. USE THEM! Pop over to Wal-Mart (with your Sun-Glasses on) and buy some of the heavy "Card Stock" printer paper... The kind you can print Business-Type Cards on. Stick a RECENT picture of yourself on the "Cards", along with as much contact information as you are comfortable giving out to strangers. In fact, print several different sheets of cards... maybe one set just has your picture, your first name, and a Hotmail E-mail address on them. Another set of cards may have your phone number on them for people you know a bit better. I call these "Date Cards". They work! With your picture on them, the person you gave one to doesn't have to try to remember "Which person gave me this card at the party?"... they can see you. You stand out.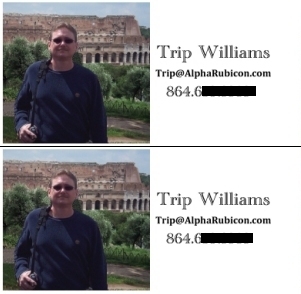 Additionally, it doesn't matter if you're shy... all you have to do is walk up, smile, and hand them the card... if they aren't interested, they can toss the card, "No Harm, No Foul"... if they are interested, they'll contact you. Keep in mind though, if you wait for the perfect person to come to you, you'll be waiting a long long time... ya gotta take a chance, and sometimes ya gotta be a bit forward to get what you want.
With the World in the kind of shape it's in now, "Going it alone" is NOT the way to face the hard times that are only getting worse. Most of us need a partner... think about that word a second though... "Partner"... Not Slave, Not someone just to cook for you, or to support you (Or to suck you dry), but someone to stand beside you as you both prepare as a team to face an uncertain future!
War
---
www.alpharubicon.com
All materials at this site not otherwise credited are Copyright &copy 1996 - 2009 Trip Williams. All rights reserved. May be reproduced for personal use only. Use of any material contained herein is subject to stated terms or written permission.