*Winter Gear*


By: Entropy
25 November 2007

I love these little fleece triangle bandanas. Iíve used them for years.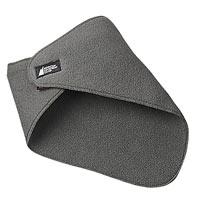 I usually carry one all the time; I wrap it around my mouth and nose (they Velcro at the back) and use my toque for my ears. If I get too warm, or it's not needed on my face I pull it down over just my neck!
Put one on back wards to cover that back of your head and ears, and the other one over your nose and mouth you have a very warm face but are letting some heat off the top of your head.
I also got (my mistake) a small spandex type toque that hardly covers my ears, but it's small and warm, this fits over top of the two bandanas as described above to cover the top of the head.
This small toque would also make a nice light hat under a hood, or even used as a wicking layer under a heavier wool/synthetic toque.
I have a military wool version of this neck gaiter, I love it! I used it mostly for jogging in the winter under a hooded sweatshirt. I hate the cold air on my lungs when running. So it worked great to warm it up just enough on the run.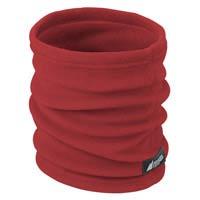 They work well with Balaclava under it. It is the same concept of the two bandanas above with a toque over the top of your head. But less availability to move stuff around to vent/cool.
These little polypro gloves are the poops! Iíve used these for years. I have likely a dozen pair of them, as they get dirty and mixed up. I have had some for up to four or five years, Iíve only ever had one hole in one of them.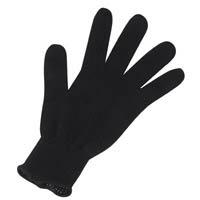 I use them as my base layer for my hands. My next layer is a wool mitt that where knit for me. Beautiful little homemade mitts! If it's very cold I add a fleece mitt with a double layer backing. Very toasty!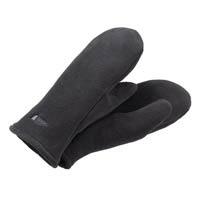 For things like camping, or snow moving, I use a non-seam sealed over mitt that I sealed the seams on myself. I don't have a picture or a link (and no camera), but they are easy to adjust with all these layers on.
They have a pull cord that tightens the end of them on your lower arm, with an over sized cord lock that also can be easily undone with all these layers on. There is a small binding on the back of the hand to pull it tight.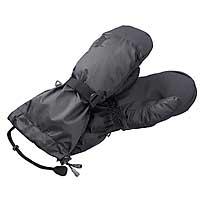 These are sort of like what I have.
I wear Kodiak wool blend socks all year. If I wear socks they are mostly wool! (If not 100% wool) I love wool. I can dress everything but my eyelids in wool...no exaggeration. And if they make wool sunglasses I will likely own a pair someday! *Laugh* ...but I love my socks, I bought and just rec'd a pair of polypro socks today.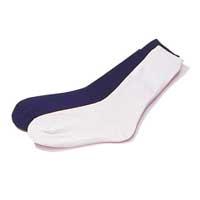 They are a thin wicking layer; they feel almost like a dress sock. I put them under my camp boot and went to bed. Of course my foot was going to be warm in the camp boot but I wanted to try out the moisture wicking.
Ten hours later I can feel my sock is moist, not a bad feeling, but that it is pulling the moisture out and moving it around. My feet are toasty and my bare legs are sexy, I mean cold.
But I do believe that these socks will be a benefit under my wool socks on longer trips where my wool ones gets soggy.
These socks were the cheapest pair I could find at $5. But came from a very good source. High quality gear!
Because Iíve only had them for 10 hours, I can't say how they will stand up. But I do believe they are a steal for $5. They do look/feel like they will stand up with minimum care.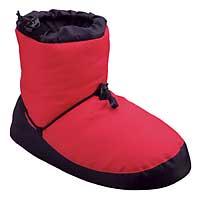 The boots are new as well. Iíve looked at them for years, but never got them. They have a very thick sole, which isn't uncomfortable to walk on at all. Itís dense so it's a nice walk, as well as no cold transfer from the ground. Iíve had them outside only briefly to put the dogs out after I got up, and the deck and air was cold, but I could not feel it in my feet. (If there were no heat inside, these would be more then ideal!) The loft that covers the rest of your foot is huge and like I said my sexy legs are cold, but my feet are toasty!
Entropy
---
www.alpharubicon.com
All materials at this site not otherwise credited are Copyright © 1996 - 2007 Trip Williams. All rights reserved. May be reproduced for personal use only. Use of any material contained herein is subject to stated terms or written permission.