*Basic Fire Starters*
By: Landwire
22 June 2012
As we embrace the summer, I imagine a few of us will be out camping. As a scout leader, I carry a variety of different methods of starting a fire. As I get my summer gear situated for the season, I thought I'd share a few of the methods I use.
Traditional magnesium bar. This is a rather used Coghlan's. Had it for years. I keep it because it works... Consistently...
Next up is a wallet size Fresnel lens. Again, another proven winner when I can get sunlight. I don't care about the grams it weighs. It fits anywhere. I get these for about a buck at a variety of places. I always seem to buy more when I see them...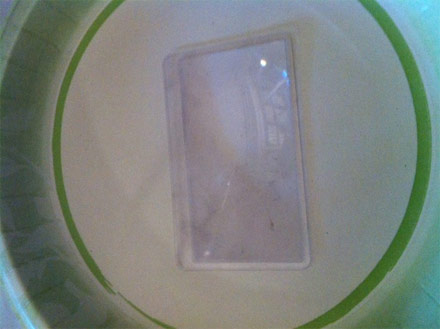 An oldie. Cotton ball soaked in Vaseline. I keep it in a diabetic test strip canister. Co-worker gives them to me when ever I ask...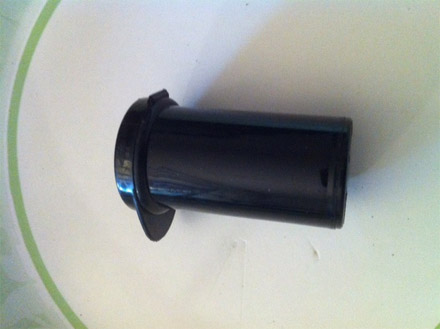 Wax and sawdust. Melt wax and pour over sawdust in paper egg container. Mix it up and let it sit overnight. Tear section off and place in ______. I use an old plastic container. Each trip, I take a few out and place in a ziplock bag...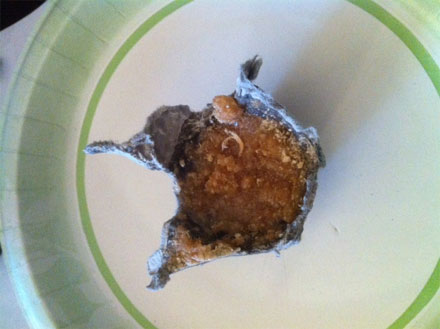 Flash media kit. Inside is a McDonald's straw filled with a vaseline soaked cotton ball. Each end is sealed with a soldering iron. Inside the case is a small SOG Fusion knife. The knife can be used to cut open the straw as well as striking a fire striking rod. The beauty of this setup is that it all fits inside a small compact flash media case...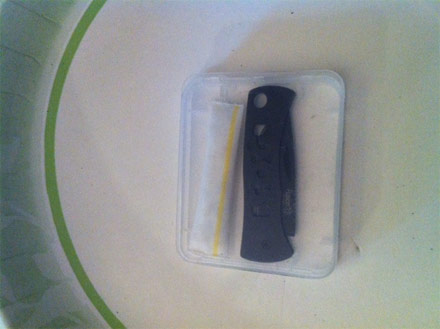 While there are certainly many, many, many other ways of starting a fire, I try to keep my stuff limited to what the scouts are able to easily acquire. I don't feel that I am handicapping myself in any way, as it very rare for me not to get a fire going in any type of weather that we camp in with the above mentioned items.
Landwire
---
www.alpharubicon.com
All materials at this site not otherwise credited are Copyright © 1996 - 2012 Trip Williams. All rights reserved. May be reproduced for personal use only. Use of any material contained herein is subject to stated terms or written permission.