*Bootiní Up!*


By: Coydog
28 May 2007

Recently I purchased some new work boots and I found a tag on one of them, from the Thorogood line made by the Weinbrenner Shoe Company. The tag stated that in 1943-44, the companyís entire production went to the US Military for soldiers in World War II, and they were not making leather shoes for civilians during that time. I became curious about the availability of leather footwear during the past century, not just during the war, but also during the Great Depression.

A Google search turned up some facts. Leather footwear was indeed available during the Great Depression, but finding it and being able to afford it was another thing. During World War II, leather was rationed along with meat, sugar, rubber, gas, tires, and many other items. Shoes were often made of canvas, and sometimes reinforced with cardboard. This would be totally unsatisfactory for most of us.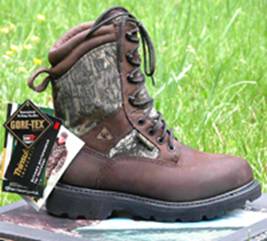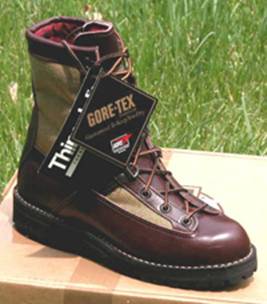 At this time, Iím not certain whether we in the US are heading for a recession/depression, or a protracted war, or both. However, I am certain that I will be doing work that will require high-quality leather boots, and decided, given the rate that I go through them, to purchase many pairs for the years ahead. This was not an inexpensive proposition, although I found most of them on sale. If you want your boots to last more than a few months, plan on spending $125-200 per pair, and that is by no means top of the line.
We have come a long way in the past 60-70 years, when it comes to technological improvements in clothing and footwear. Today, quality work shoes and boots are likely to be waterproof or water-resistant, thanks to Gore-Tex. Thinsulate linings will keep your toes toasty, and removable orthotics will allow you to customize your fit. Vibram soles provide cushioning and allow a molded lug texture that really helps you get a grip on slippery terrain. Cordura nylon is often used on the ankles, which allows flexibility and moisture control. Steel toes are widely available, as are electrically-rated safety models.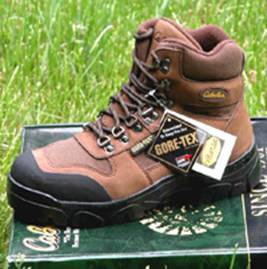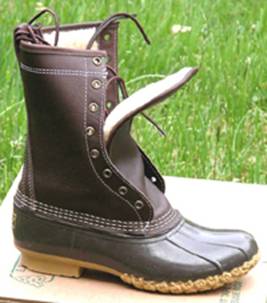 Brands that I have used successfully in the trades and for hunting include Danner, Rocky, Timberland, Wolverine, Thorogood (a service or duty boot), and various offerings from the LLBean and Cabelaís lines. Sorel makes a great insulated pac-boot. You can go all-out and consider the Filson brand, and get every dollarís worth, but they will cost you a lot of dollars!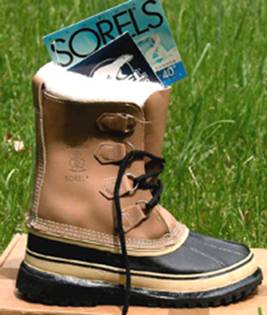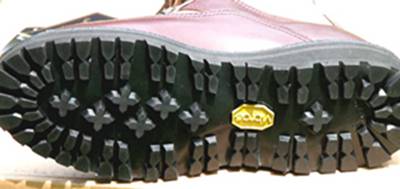 If you decide to stock up on shoes and boots to put aside, donít forget boot dressings (Mink Oil and Sno-Seal are good ones), as well as several pair of strong laces. We often forget laces, but a boot or shoe is virtually worthless with broken ones. You might want to consider investing in some reinforced socks as well - most of the regular fare will have you sporting holes at your toes and heels in short order. Those are not made for hunting or work in the woodlot.
If we are fortunate and nothing comes along to prevent purchase of quality leather boots, it will still be nice to know that we beat inflation by a few years :o). Keeping your feet comfortable goes a long way toward keeping the rest of you happy and working. And working toward what you believe in, is what itís all about!
Coydog
---
www.alpharubicon.com
All materials at this site not otherwise credited are Copyright © 1996 - 2007 Trip Williams. All rights reserved. May be reproduced for personal use only. Use of any material contained herein is subject to stated terms or written permission.