*Carton Resizer*
By: Landwire
12 July 2014
Cardboard boxes are quite useful for myriad of reasons. One issue though is finding the right size for the application. If an odd size is needed, it can be expensive to order a specific size. More so if only one box is needed. When it comes to shipping purposes, having a box too big will cost more in shipping charges from the added weight and or size. A solution is a Carton Resizer.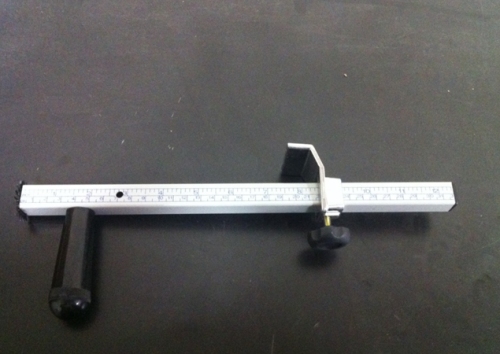 A Carton Resizer is a tool that you use to score the inside of a cardboard box in order to cut it down to a specific size. The scored line can either be used as a folding point or a line to make a straight cutting line. It composes of several items. On one end is a star shape like wheel that makes the actual score line. There is an adjustable stop that you set to the required depth distance. On the body, there is a ruler to help you figure out how far you need to go. A Carton Resizer can be purchased online. I got mine from a packing supply company called Uline for less than $20 +shipping.
I had a part that I needed to mail out recently. I had a box that was the required length and width, however, it was far too tall. Using the Carton Resizer, I scored a line for the new height. I then folded the box at that line. The excess cardboard was then cut away. The end result is a smaller size box that looks professionally made.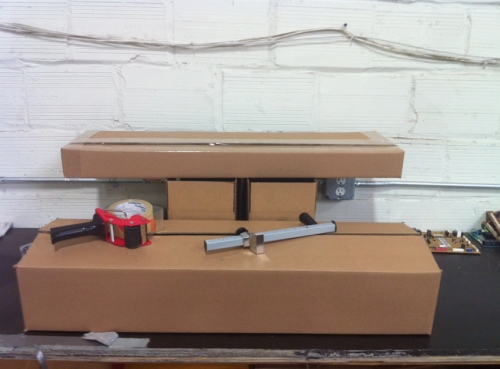 In this photo, the box on the bottom is the original size. The box on top is the same size box but modified with the Carton Resizer. By cutting the box height down, I was able to save money. Not just from the weight, but also with the overall size. After cutting a few boxes down, the shipping savings have paid for the Carton Sizer.
Landwire
---
This Article Was Proudly Formatted For The AlphaRubicon Website By: Vikis



www.alpharubicon.com
All materials at this site not otherwise credited are Copyright &copy 1996 - 2014 Trip Williams. All rights reserved. May be reproduced for personal use only. Use of any material contained herein is subject to stated terms or written permission.