*Dehydrated Hashbrown Potatoes*
By: Pyrotech
07 May 2012
We first discovered the Golden Grill dehydrated Hash brown Potatoes a few years back at Sams Club. They are easy to fix and taste great. Only problem was, about a year ago, we were no longer able to find them locally...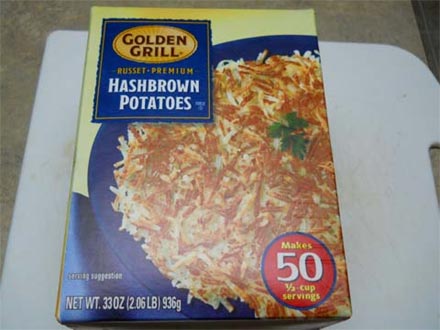 The original ones we bought at Samís club. Recently, we found these again on the shelf. They're the same brand but in a slightly larger box, designed for the food service industry...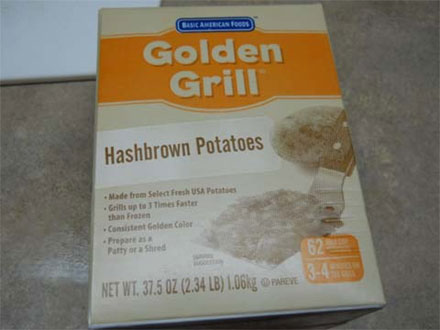 The ratio for re-hydrating is 1:1. I like to add a dash of salt and some onion flakes as well...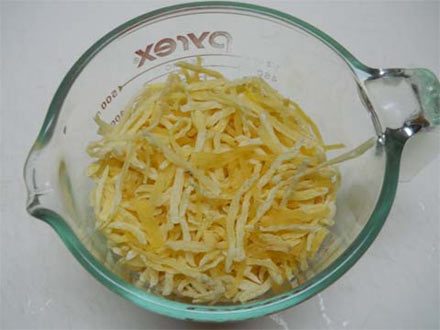 Bring the water to boil, add the dehydrated potatoes, and wait 30 minutes...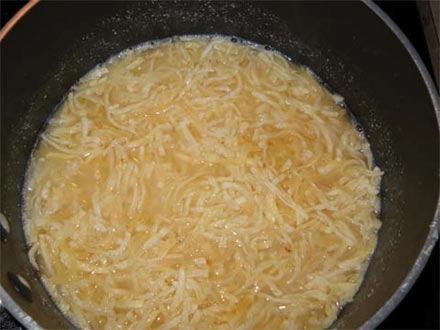 After 30 minutes you can see that all the water is absorbed and the hash browns are ready to cook. I fry mine with butter, and black pepper...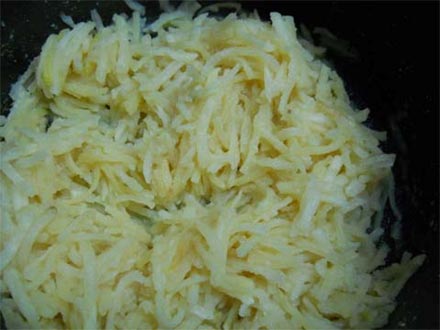 The finished product, ready to eat. Normally, we use 2 cups of dehydrated hash browns for 2 people...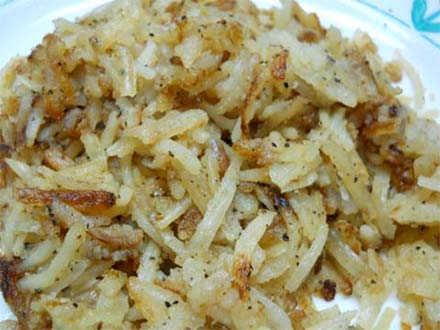 Before they ran out at Samís the last time, we had repacked 20 pounds of these into #10 cans. Each can holds 1 carton of the hash browns.
Pyrotech
---
www.alpharubicon.com
All materials at this site not otherwise credited are Copyright © 1996 - 2012 Trip Williams. All rights reserved. May be reproduced for personal use only. Use of any material contained herein is subject to stated terms or written permission.