*Product Review-Surefire G2*


By: Studentnurse
05 May 2006

A couple of weeks ago, I purchased a Surefire G2 flashlight. I have purchased a couple of flashlights in my time but I wish I had purchased this one first!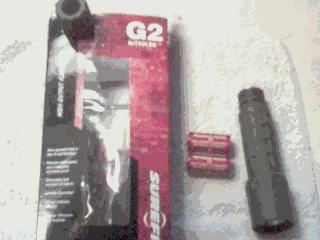 1 - On the outside of the box it states the following: More powerful than a 4 d cell flashlight.
I tested the surefire flashlight the first night against a 4 d cell Maglite Flashlight.
The surefire flashlight won hands down. It was more definately powerful.
2 - The flashlight is light weight and small enough to put in your pockets.
3 - The flashlight has a momentary and constant on switch. This is a great feature because you only get 60 minutes of run time with a set of batteries. The shelf life of the batteries is 10 years.
The batteries are CR123A. You can purchase them from where you purchased your flashlight. They are $2.00 per battery X 2 = $4.00 per flashlight.
They also sell them $24.00 per case of 12.
4- I have stuck the first 3-4 inches of the flashlight underwater in a pond and it still worked the next day.
5- The sticker shock at first gets you. It is $34.95 but again I considered this an investment not just another flashlight purchase. Remeber YOU GET WHAT YOU PAY FOR!
This is a great flashlight for the home, office, or bugout bag!
It is definately a worthwhile purchase.
Visit www.surefire.com for additional info. about attachments and extras.
Studentnurse
---
www.alpharubicon.com
All materials at this site not otherwise credited are Copyright © 1996 - 2006 Trip Williams. All rights reserved. May be reproduced for personal use only. Use of any material contained herein is subject to stated terms or written permission.