*Vacuum Food Savers - Rival Versus Kenmore*
By: RedDon
28 March 2012
When I started my preps, I bought a Rival Seal-a-Meal machine Model VS220. Initially, I was pleased with the machine's performance. I used the machine to repackage boxed products like Instant potatoes, hamburger helper, etc. I wanted to preserve the food longer in vacuum.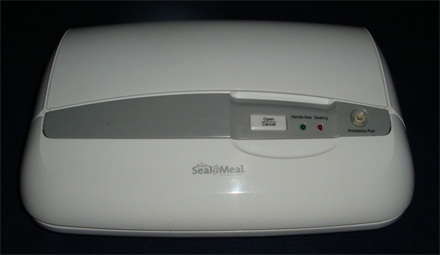 After using the machine for a while, I started to notice that some of my vacuum seals were not holding. I first thought that maybe the bags were being punctured from sharp corners of the hard items I was sealing. But it was also losing the seal on softer items.
I then started suspecting that the machine was not sealing properly. Notice in the next picture that the seal is rough looking, with bubbling, as if the machine is overheating the seal.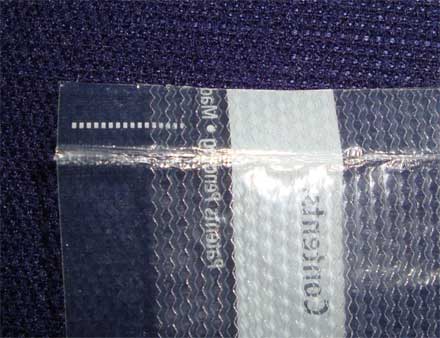 I even started double sealing just to make sure the vacuum held, but I still had problems. I ended up wasting a lot of bags.
I finally decided to replace the machine. I researched various machines on the internet and found that there were a lot of them out there! While doing my research, I noticed that a lot of reviews on the up-right machines indicated that this type was hard to use.
I also didn't want to buy a machine on the internet, as I wanted to see the machine in person. I went around to various department stores, looking at the types of machines available. I was not very impressed until I went to Sears and saw the Kenmore Model Select Seal-N-Save.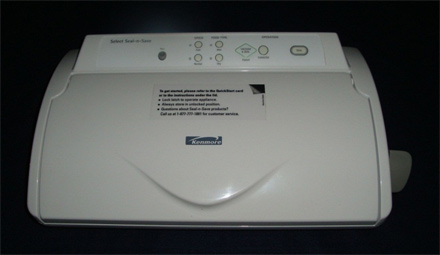 I bought it and tried it out. The first thing I noticed was that the seal was clean and didn't appear to be over-heated. The seal was also wider than the Rival machine, and it is one feature advertised on the Kenmore machine. Also, all the seals made with this new machine stayed sealed.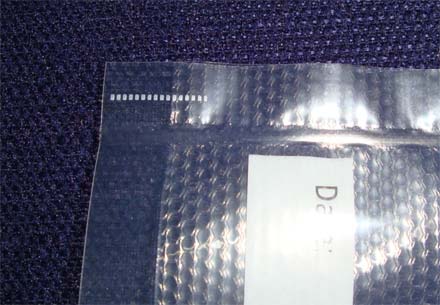 The Kenmore also had many more features than the Rival. It has two vacuum speeds and does two food types (wet and dry). Also, the Rival required that you press down on the sealer to get the vacuum started. Once the vacuum reaches a certain pressure the machine locks the jaws. On the Kenmore, there is a locking latch which holds the machine jaws together to create the seal. On the Rival machine, the vacuum continues even while heating the seal. On the Kenmore, the vacuum stops while the heat is applied.
I am very pleased with the Kenmore machine with the quality seal and the additional features. I wish that this machine had been the one I started with.
RedDon
---
www.alpharubicon.com
All materials at this site not otherwise credited are Copyright © 1996 - 2012 Trip Williams. All rights reserved. May be reproduced for personal use only. Use of any material contained herein is subject to stated terms or written permission.