*Wax Free Toilet Seal*


By: ReadySet
10 May 2009

Over the years Iíve had poor luck with wax rings, the seal between the bottom of the toilet and the top of the sewer pipe. The cheap ones I install usually leak immediately, while the expensive ones leak after a few years. At a recent family gathering, my brother in law, a real plumber, mentioned how he likes the new wax free toilet seals. He said they are easy to install and hold well.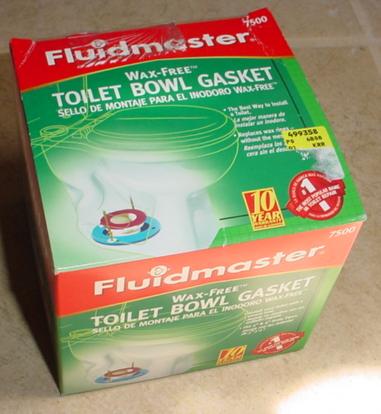 As luck would have it, another wax ring recently gave out. I picked up a wax free seal, as shown above.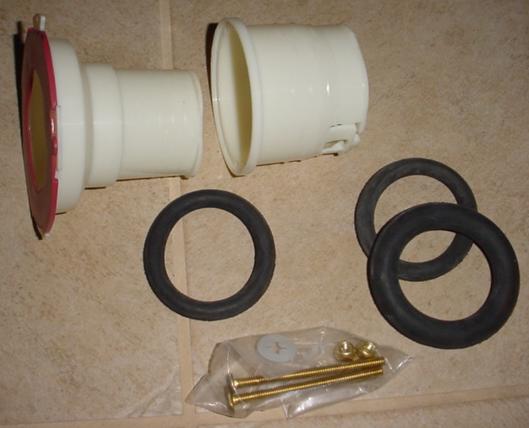 The parts are straightforward. There is a plastic adapter (with the red seal) that interfaces with the toilet. The other white part is used only if the sewer pipe has a 4 inch diameter. There are several large O-rings to fit between the white adapter(s) and the inside of the sewer pipe. The manufacturer also thoughtfully included new hold down bolts and nuts. Not shown is a cardboard strip that is folded into a short box shape.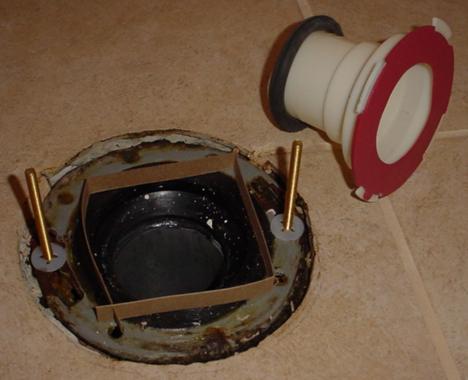 In my application I used the smaller white adapter, a small O-ring, the cardboard square, and of course the new bolts. The cardboard square appears to be there to help hold the red seal up against the bottom of the toilet.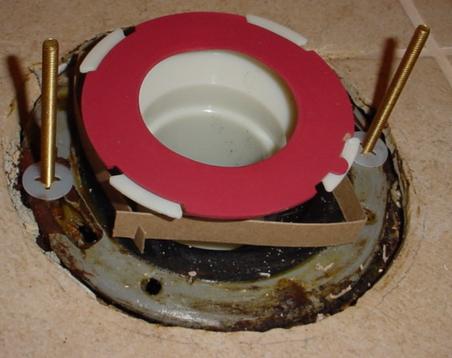 When everything looked good, I inserted the assembly into the sewer pipe, as shown. Then the big eventÖ Putting the toilet back in place. All went well on the first attempt, so I tightened the hold down bolts. (Not really tight, as that might break the porcelain.)
Iím happy to report that after several weeks there have been no leaks.
ReadySet
---
www.alpharubicon.com
All materials at this site not otherwise credited are Copyright © 1996 - 2009 Trip Williams. All rights reserved. May be reproduced for personal use only. Use of any material contained herein is subject to stated terms or written permission.