*Product Review: Xantrex XPower 1500*


By: Dementor
27 June 2006

Depending on your perspective, this product is either a bargain or a rip-off. At $300, a Rubie can easily build a better and less expensive alternative, depending on your inverter choice.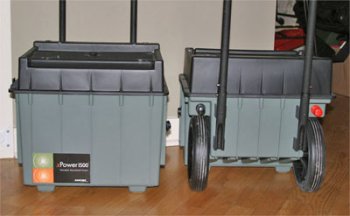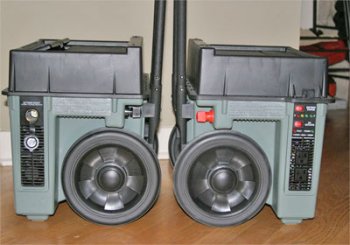 HOWEVER, it is very convenient.
* 60 amp hour AGM battery (golf cart battery).
* 1500W MSW inverter (0.3 amp drain w/ no load).
* 2x 115VAC and 1x 12VDC outputs.
* 5 amp AC charger.
* Nice enclosed case, casters, and handle.
* Exterior battery posts.
* AC and DC cables (and storage compartment).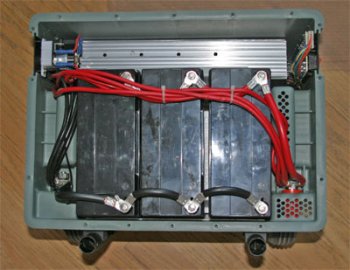 The workmanship seems OK but I am not an expert. I have read on-line reviews which highlight DOA failures, but I have had both of mine since 2004 and they have not failed yet.
The case is top notch, perfect. I wish it were bigger and could fit a T-105 or 27DC-6. The casters are sturdy enough and also rubberized. The handle is very flimsy but gets the job done.
Today I use these in the RV and at home as a backup for Alt Energy. As soon as I upgrade the RV, these will become convenience not necessity.
My 1200W UPS does not like this inverter which is unfortunate but not a surprise. My Xantrex 1200W Inverter (MSW) works OK with the UPS though, so the Xpower 1500 inverter appears to be lesser quality. No surprise.
You can reportedly add additional external batteries via the external battery posts, but I have not done that.
SUMMARY
* The ease-of-use, case, and casters are this productís best features.
* This product is a handy convenience, not a life-or-death necessity for a Rubie.
* This may be a good gift for sheeple family, if you spend that kind of money on family? I cannot talk my mom into Alt Energy, but I can put one of these in her garage and feel a little better.
Dementor
---
www.alpharubicon.com
All materials at this site not otherwise credited are Copyright © 1996 - 2006 Trip Williams. All rights reserved. May be reproduced for personal use only. Use of any material contained herein is subject to stated terms or written permission.